Roller blinds
(

246

items)
---
Roller blinds

ROLLER BLINDS ARE THE PERFECT MATCH




TO YOUR WINDOW AND YOUR HOME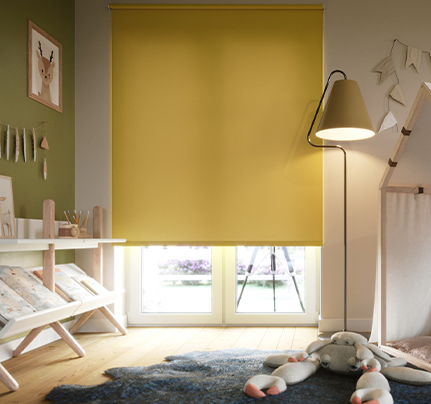 SYSTEMS ADAPTED TO EVERY WINDOW TYPE
Your manual skills are un important from now on. In our shop, you will find different roller blinds systems that you are always able to fit yourself. Easy to install roller blinds are the answer for many of your needs, and also helping to protect your interiors. We offer you a fully customised made to measure blinds to please your eye every day.
Apart from the visual effect, we also bear in mind that each room needs a special treatment. Kitchen blinds should be flame retardant, while bedroom roller blinds need to provide you with a total blackout for a good sleep quality. We have a solution for any of your issues. So upgrade your favourite blind with a relevant feature.
PERFECT LIGHT LEVEL AT YOUR ROOM
The right amount of natural light should be selected for different rooms, depending on their location and activities performed in them. However, not everything can be predicted, which is why we offer you a different transparency of our blinds that will allow you to control the light for greater comfort - yours and your household.
We can honestly say that we have the size you are looking for. More precisely, we have a size for your windows! We prepare our fabric made to measure, that's why you can always be sure that the product will fit like a glove. Do you have a standard window? Even better! Browse from our wide range of ready-made pull-down shades. Simple instructions and the accuracy of our workmanship to the millimetre is a proven way to the ideal size.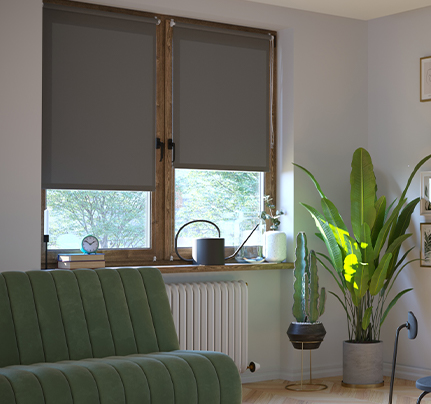 COLOURS EXPRESSING YOUR PERSONALITY AND THE INTERIOR
The desire to emphasize the character of a room is a frequent reason for changes in the closest environment. Fabrics and materials in your favourite colours will help you to create a unique atmosphere and aura. Fully personalized pull-down blinds will make you coming back home faster, in order to enjoy favourite patterns.