SKU:
1000004569
|
EAN:
5907688731040
50 mm slat Wooden Venetian Blinds
Availability:
select size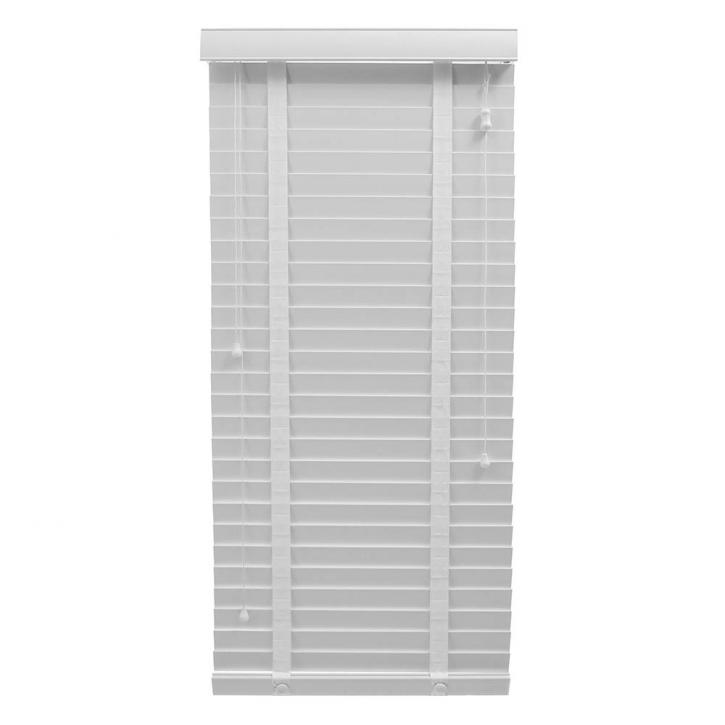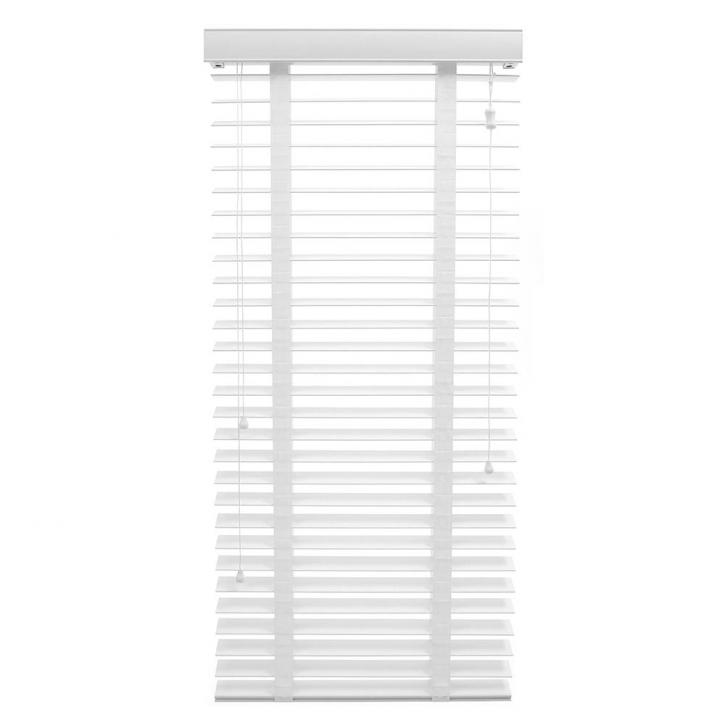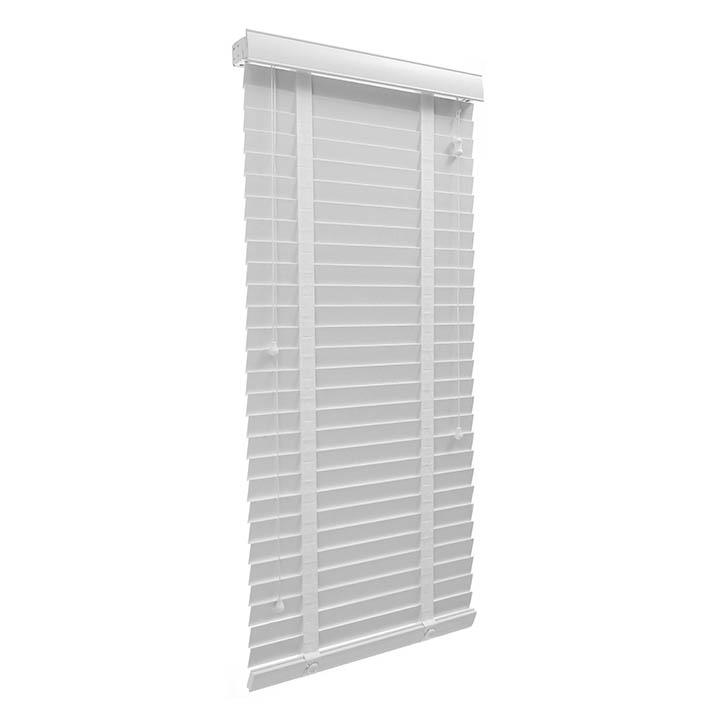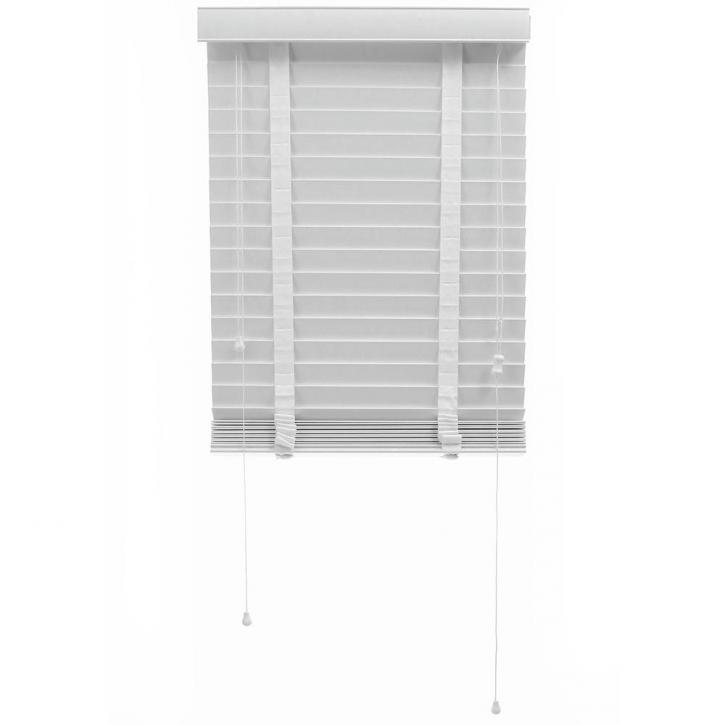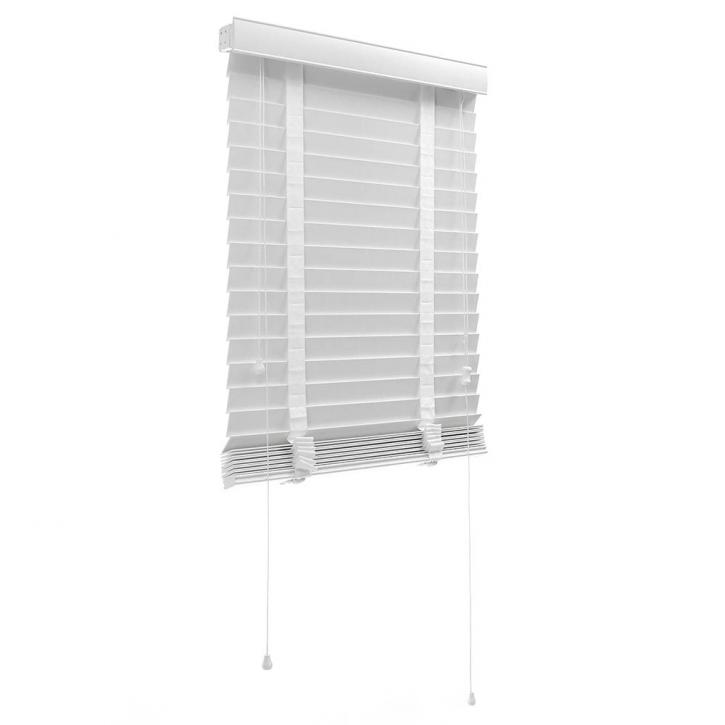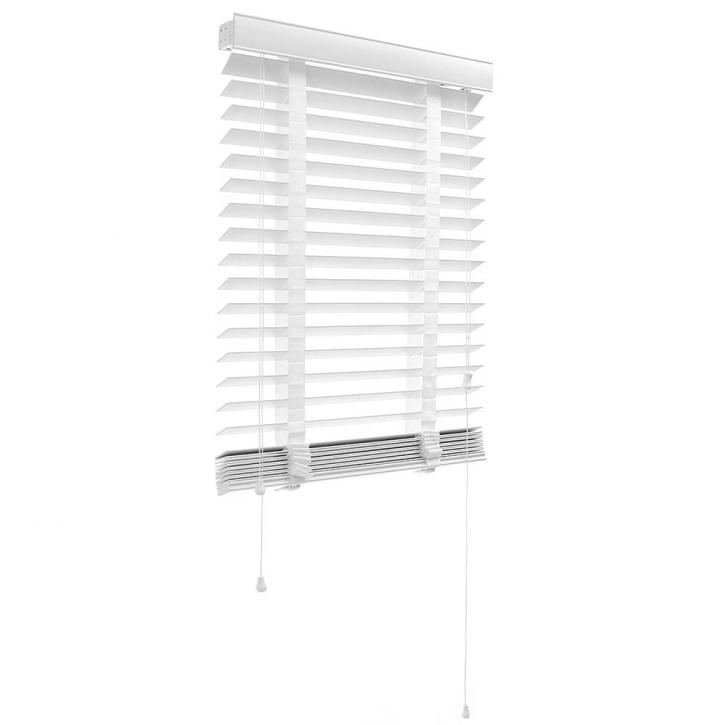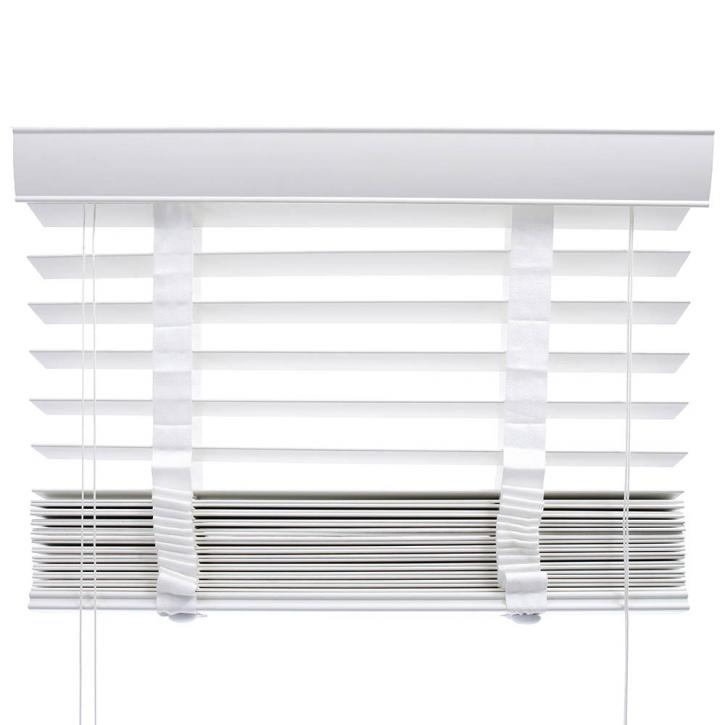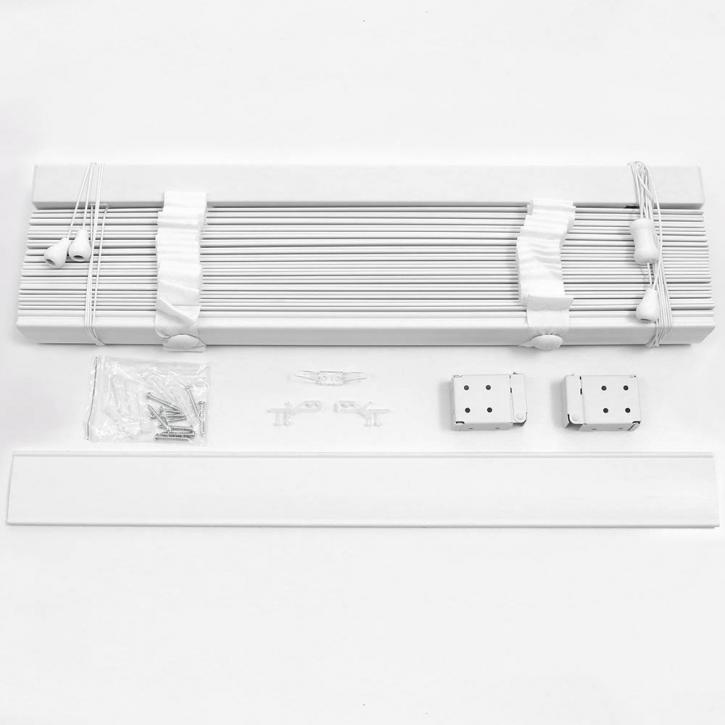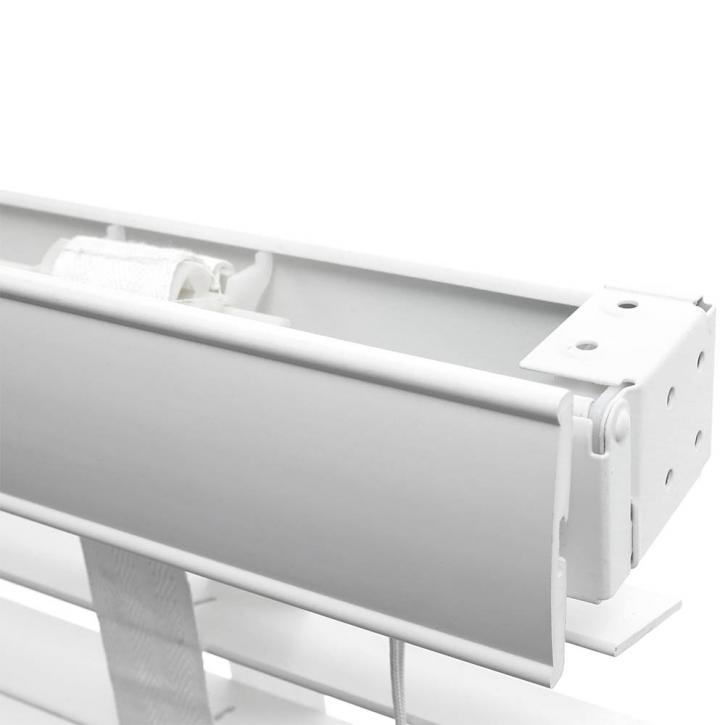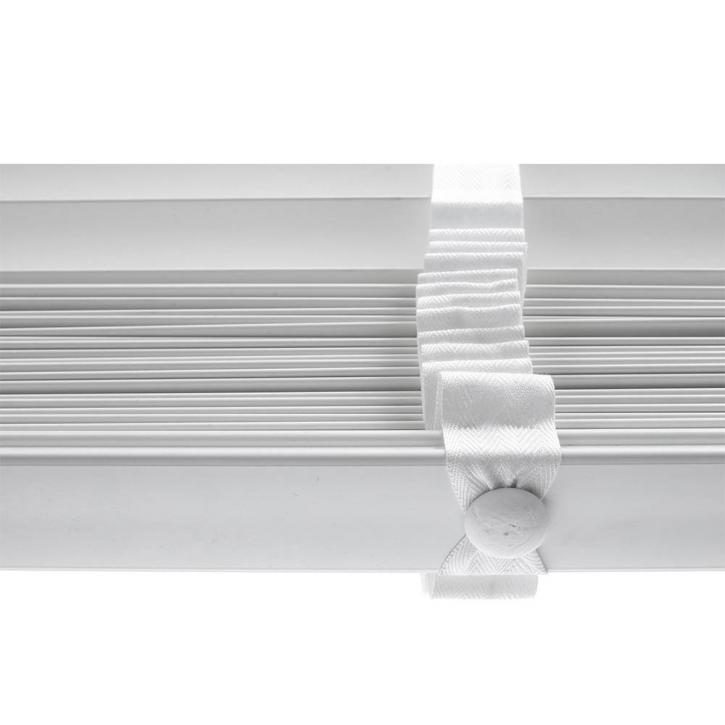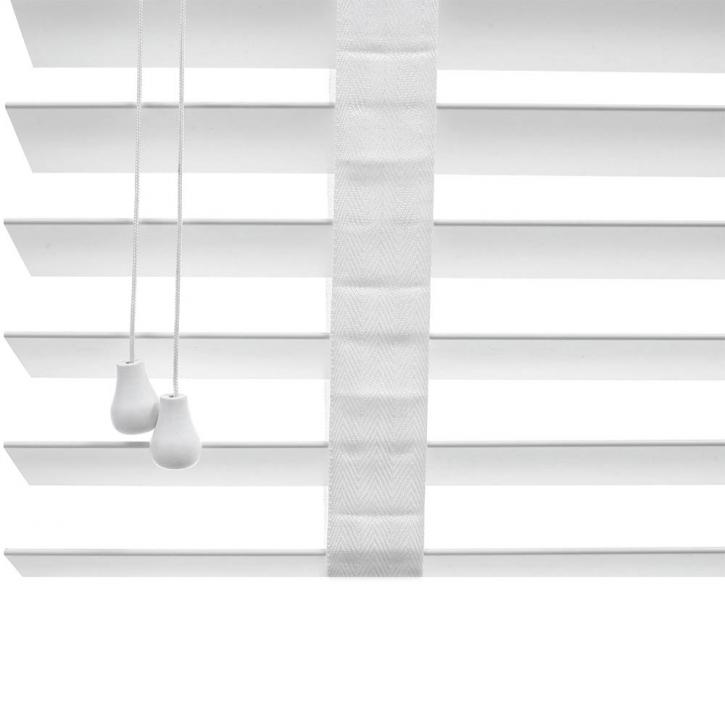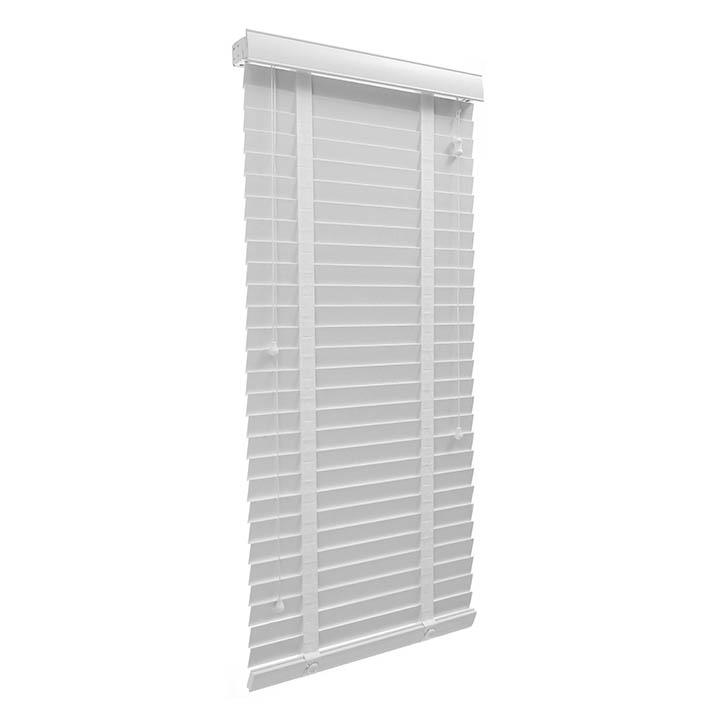 Actual product colours may vary from colours shown on the monitor. In fact, they will look different depending on the amount and type of light.
White ready made wooden blinds
Colour- White
Entirely made of natural limewood
50 mm slats that create a luminous space
The slats are covered with a layer of paint, including a UV-filter
Equipped with 38 mm white cloth tapes
3 types of mounting: on the wall, ceiling or in the window recess
Various degrees of brightness
ChildSafety safety - manoeuvring with the child safety system
Available in 3 heights and 22 widths
Disponible en 3 hauteurs et 22 largeurs
NOTE - Please note that once the valance and brackets are attached, the width of the venetian blind will be 10-15 mm wider
Faux Wood Venetian Blinds
Bet on faux wood blinds that perfectly adapt to the daily humidity problems which are often found in bathrooms and kitchens. In addition, their slats set the course of the sun in one movement, allowing you to open Venetian blinds according to your needs for light and privacy. Choose faux PVC blinds that provide heat and humidity resistance, a very practical option for your kitchen. They are easy to maintain and stay in perfect condition for longer. The wooden imitation blinds comprise 25mm and 50 mm slats, which create a bright space and a panoramic view of the large windows. The slats are covered with a layer which includes a UV filter to protect them from the sun and discolouration. It has a decorative braid of 38 mm which will provide an aesthetically pleasing finish to cover the blinds manoeuvres whereas, it will also perfectly hold your blind during movement.
Not rustic anymore, but very trendy. This warm material is constantly reinventing itself, showing great modernity. Dress your windows with wooden Venetian blinds and create an unexpected design for a unique look.
Documents for download
To open document you need a PDF reader
Package content
1 x 50mm white wooden blind with white cloth tape
1 x mounting instructions
2 x wall/ceiling brackets
2 x head rail clip
1 x child safety
8 x screws and pins for handles
2 x screws for child safety system
Technical details
| | |
| --- | --- |
| Quality: | Basic |
| Colour of slats and cloth tapes: | White |
| Steering: | Cords |
| Number of tapes and strings: | 2 cloth tapes and 2 strings |
| Material: | Lime wood |
| Head rail: | Metal + wooden cover |
| The width of the slats: | 50 mm |
| The width of the cloth tape: | 38 mm |
| The height of the rolled-up blind (including the headrail): | 16,5 +(0,5-1 cm) |
| Size of the assembly channel: | 58 x 38 x 0,72 mm (± 0,1mm) |
| The weight: | 3-4 kg |
| Warranty: | 2 years |
Article add to your cart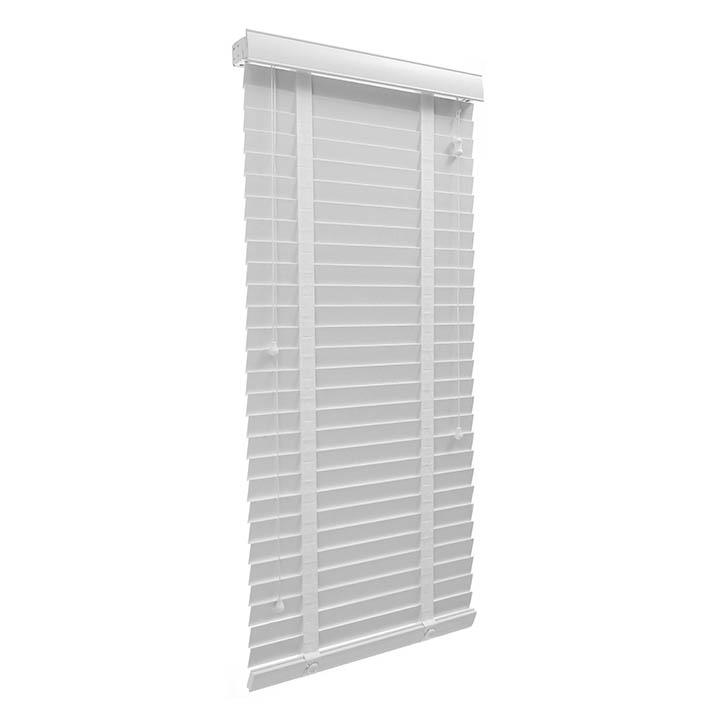 50 mm slat Wooden Venetian Blinds
SKU

1000004569

|

EAN

5907688731040

Price per unit: £31.44
Quantity:
Price:
Number of articles in cart:

Cart total:
Uwaga! Zamówienie większej ilości produktu o tych parametrach jest niemożliwe z powodu niskiego stanu magazynowego. Przepraszamy za utrudnienia.