Ready made curtains
(

0

items)
---
Ready made curtains

READY, STEADY, CURTAINS!
READYMADE CURTAINS
Independently of what size of the curtain you pick, there is always an option for you. Our ready-made curtains are fitting perfectly to standard windows. There is no need to customize the fabric if readymade product fully suits your needs. As we offer a huge range of ready-made curtains, domondo co.uk is absolutely sure about that you will find your desire feature with the best pattern or colour to match your interior and personal style. If you need a wide ready-made curtain, blackout or eyelet ready-made curtains, they are also here for you.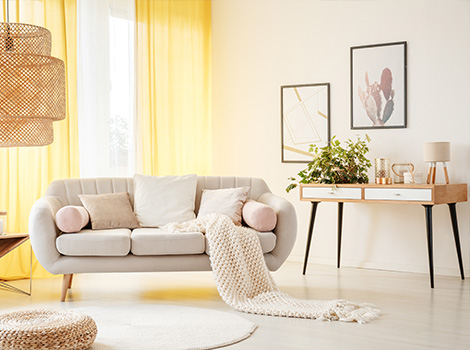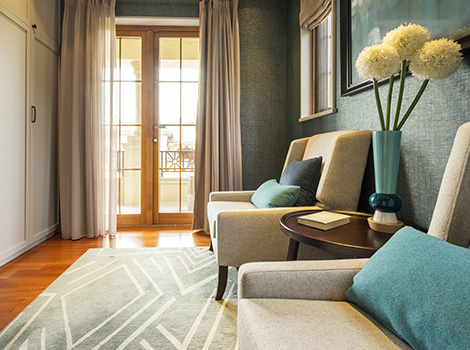 GREAT QUALITY AT AFFORDABLE PRICE
We try our best to meet all our customer's expectation, that is why we prepared a good quality product with the best price on the market. Even the product is ready-made we still make every effort to produce craftsman quality curtains. In our online shop, great quality comes as a standard, no matter if the curtain is simple ready-made od made to measure velvet collection. Curtains are the perfect option if you want to block unwanted light while adding a touch of style to your home.
TRANSPARENCY INTO EVERY ROOM
The flexibility of ready-made curtains allows us to present various types of these special fabrics. Depending on what feature is most important different types of materials are used. For the very fragile look and optimal light control, voile curtain will be ideal while crushed velvet curtain apart of exclusive effect is perfect draught protection. Also wide range of floral and contemporary patterns on our curtains will please your eye and fulfils the functions of decorative element. Thanks to different heading types we are sure that our curtains will match every interior. Also you see his timeless decoration is going to be an ideal complement of your window frames.