SKU:
1000014748
|
EAN:
5903228152023
Round Garden Umbrella, 3 m
Availability:
select size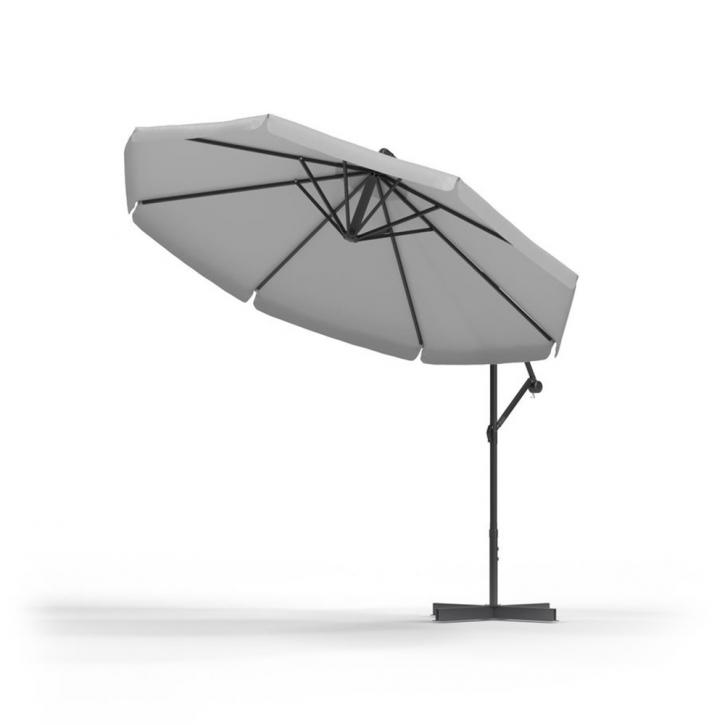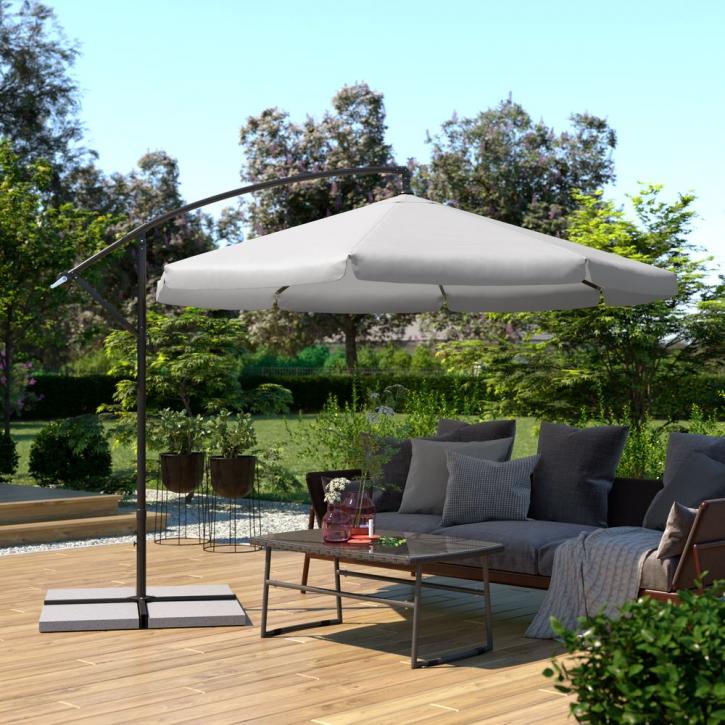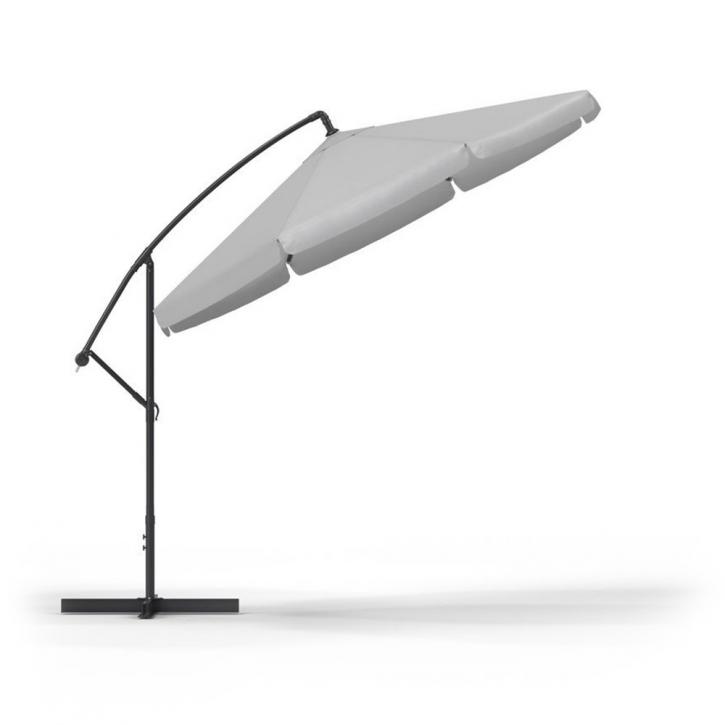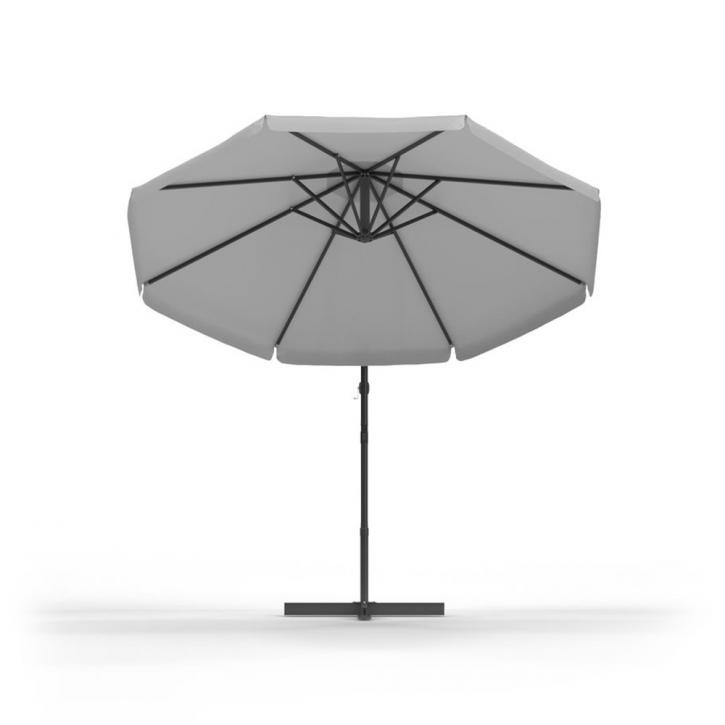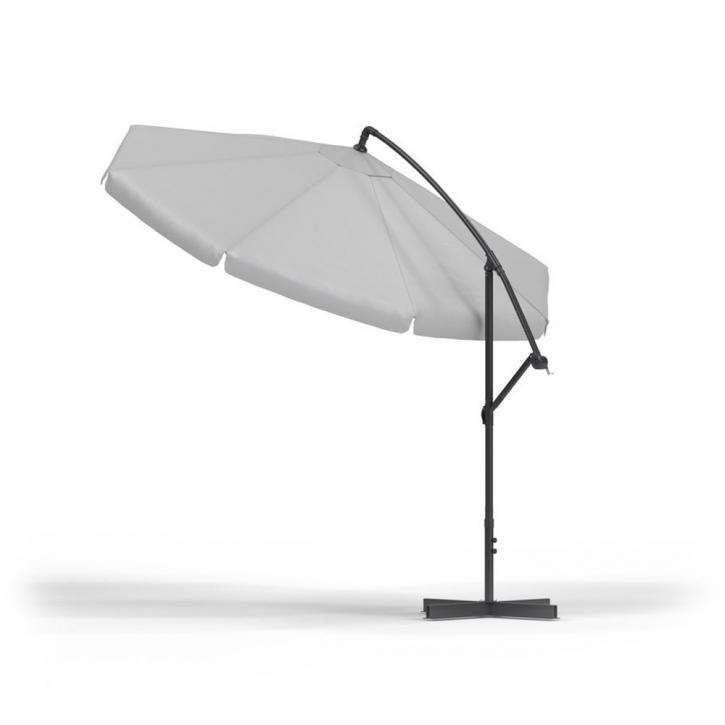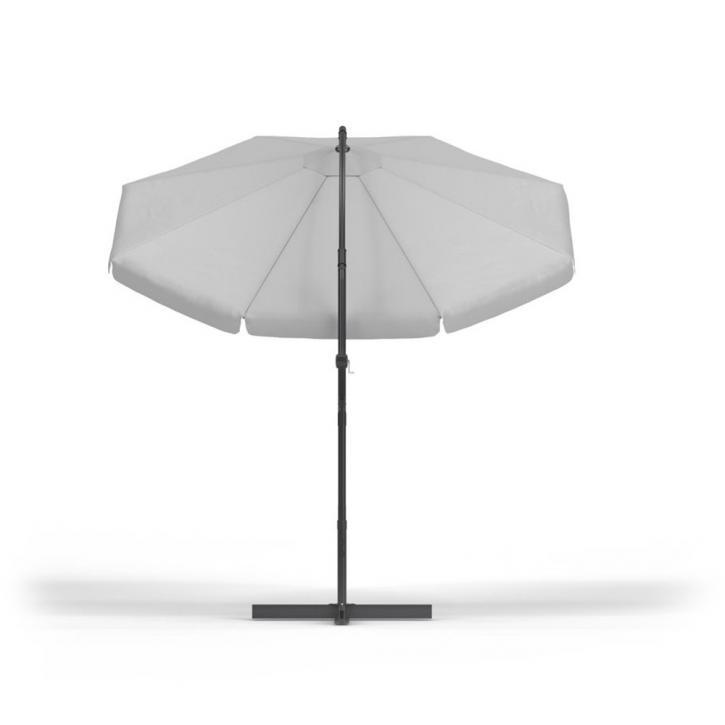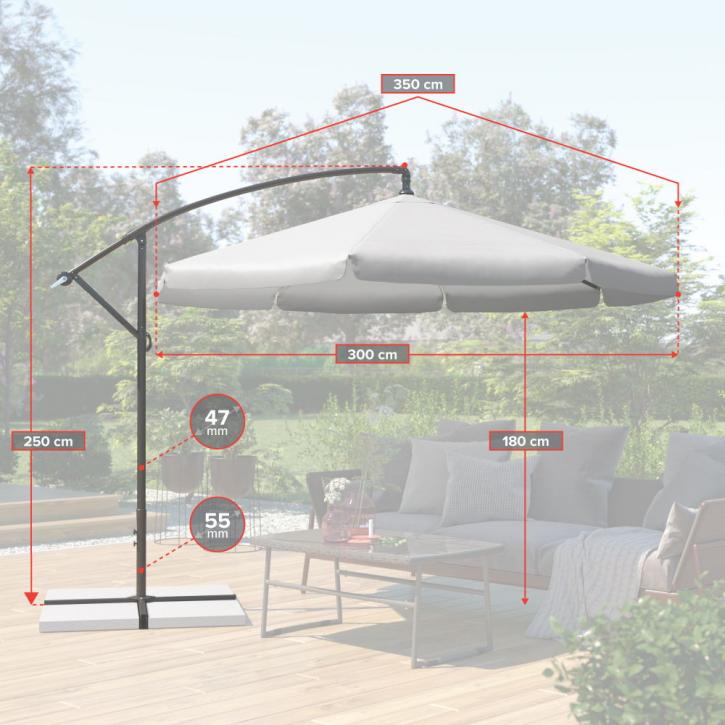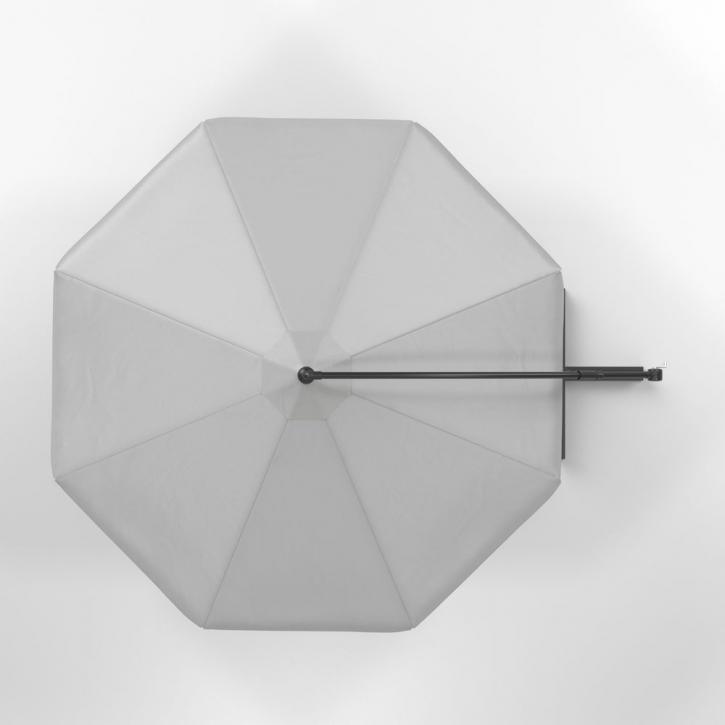 Actual product colours may vary from colours shown on the monitor. In fact, they will look different depending on the amount and type of light.
Umbrella round garden of 2.95m (± 5cm) diameter and 2.45 m (± 5cm) high
Ideal for both private and commercial use
Polyester fabric with a grammage of 180 g / m 2 covered with PA polyacrylate
Resistant to sun rays and inclement weather, UV30 + protection
Stable structure made of powder-coated steel
Parasol with 48mm diameter tube
8 steel rods of 12x18 mm
3 fabric colours to choose from: grey, beige and navy blue
The garden parasol is sold with structure and canvas
Manual opening and closing by crank
Simple and fast assembly
Additional base recommended: to ensure great stability, we highly recommend buying an additional base for your parasol
The weights must be purchased separately. As a weight, we recommend using concrete slabs 4x 50x50cm.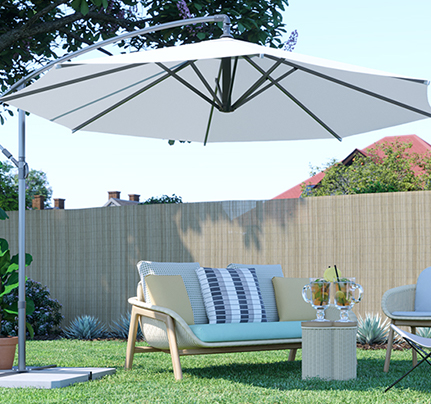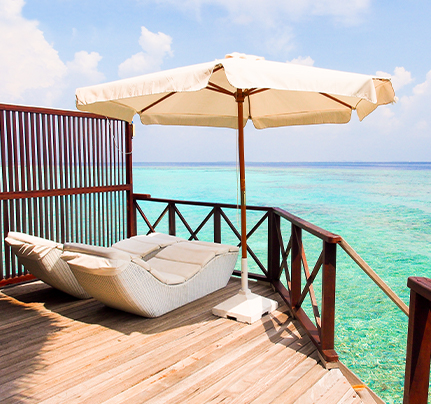 Invitation to tranquillity
When the weekend comes, usually plan is very simple: RELAX. If we have a garden or a terrace, these are perfect places to spend quiet moments and enjoy the fresh air. However, when the sun rays are much stronger than usual, it makes us seek refuge inside the house. So, to get more out of your outdoor space and make it an ideal place to gather with family and friends, go for a sunshade. When sitting under a parasol, you can enjoy pleasant moments chatting, sharing food, playing and enjoying the pleasant weather. The garden umbrella fabric is available in 3 classic colours. The polyacrylate (PA) coating makes it resistant to sun exposure, poor weather and protects it from colour loss. The parasol can be tilted free to adjust the shadow as the sun changes position. When you are not using the parasol, you can easily fold it up by turning the crank and picking it up.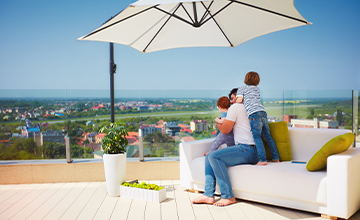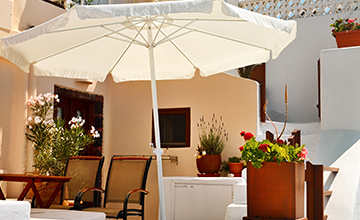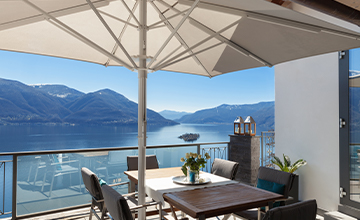 Documents for download
To open document you need a PDF reader
Technical details
| | |
| --- | --- |
| Quality: | Basic |
| Packaging weight: | 13 kg |
| The weight of the product: | 11 kg |
| Flounce: | 15 cm (±2cm) |
| Box size: | 196 x 33 x 14 cm |
| Additional Base: | not included |
| Guarantee : | 2 years |
Article add to your cart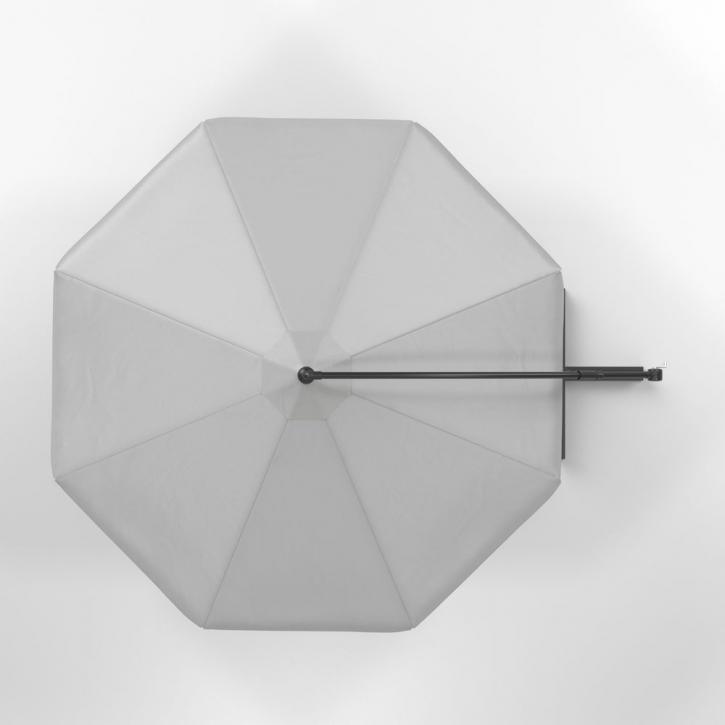 Round Garden Umbrella, 3 m
SKU

1000014748

|

EAN

5903228152023

Price per unit: £79.99
Quantity:
Price:
Number of articles in cart:

Cart total:
Uwaga! Zamówienie większej ilości produktu o tych parametrach jest niemożliwe z powodu niskiego stanu magazynowego. Przepraszamy za utrudnienia.