Pleated Fly Screen

,

Sagio

Article available
Pleated Fly Screen
[Delivery Cost Label] [Delivery cost] £
[Delivery Time Label] [Delivery Time]
Mosquito net made of insensitive to weather and corrosion material
High-strength, powder-coated extruded aluminium profiles
Flexible, rotproof and resistant fabric against wear and tear caused by daily handling
The very robust fabric of fine square meshes
The PVC seal located from the inside of the window ensuring an aesthetic appearance and an impeccable finish
The profile equipped with brush seals ensuring fabric water-tightness
Fits into any window whether made of PVC, aluminium or wood
The net structure allows looking through the fabric
The mosquito net is the most economical and practical way to get rid of mosquitoes at home
Designed to stay in place all year round
Maintains good air circulation
5-year warranty excluding mosquito net canvas
All our nets are securely packaged to ensure that they remain in perfect condition during transport and reach you intact.
Mosquito mesh is delivered as separate elements to be assembled by yourself. Installation is carried out in a few simple steps, detailed in our supplied installation guide


Don't give up a fresh air
Easy installation, smooth and silent operation, also a small size when folded are factors making pleated mosquito net standing out. This inconspicuous harmonica will provide a spectacular effect while maintaining a high quality of protection. Very discreet and functional window mesh will allow you to enjoy the outside air while maintaining a vision to the outside preventing insects from reaching your home!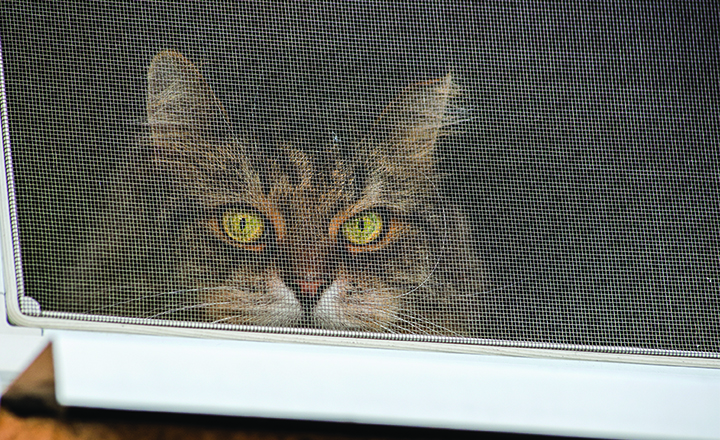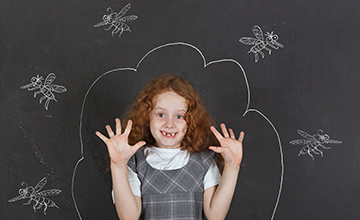 Protecting against bites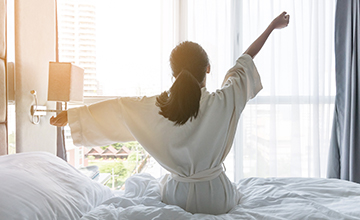 Providing a peaceful night's sleep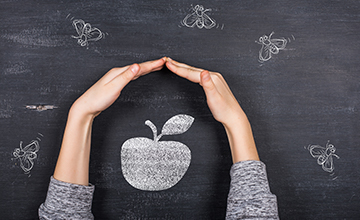 Preventing the spread of bacteria
Details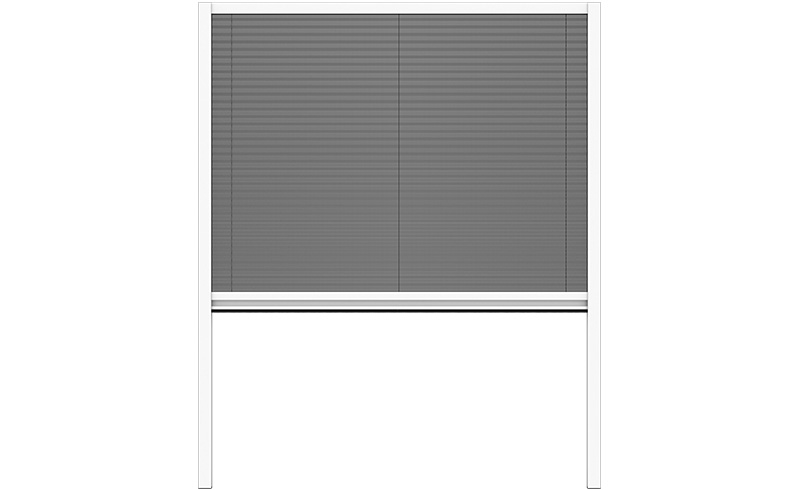 The pleated mosquito net fabric made of high weather and tear-resistant fibreglass. Its dense mesh creates an effective barrier against insects. Mesh will stop most flying or crawling insects naturally, without the need to use toxic products. By physically preventing them from getting close to you.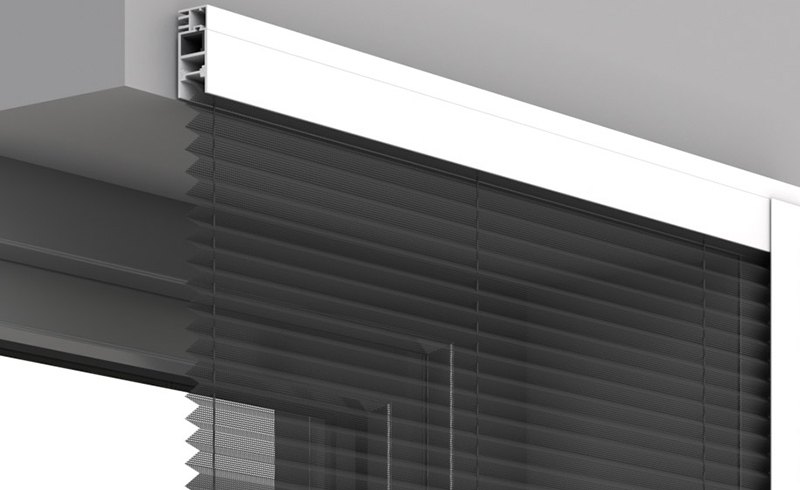 Our pleated screen is a top-of-the-range product in terms of design and engineering. Pleated mesh frame made entirely of aluminium and made of extruded profiles characterised by high strength and guarantee maximum stability. Channels are available in two standard colours - white and brown. We also offer a wide choice of RAL colours on request to match your door or front.
Technical details
Manufacturer
Sagio
Product name
Pleated Fly Screen
Product number
SW10543
Quality:
Premium
Tolerance range :

| | |
| --- | --- |
| Width : | Tolerance : |
| L ≤ 2 m | ±3 mm |
| Height : | Tolerance : |
| H ≤ 1,5 m | ±2 mm |
| 1,5 m < H < 2,5 m | ±3 mm |

Warranty:
5 years
Article add to your cart
Pleated Fly Screen
SKU

SW10543

Price:
Number of articles in cart:
Cart total: