Day and night blinds
(

86

items)
---
Day and night blinds

DAY AND NIGHT BLINDS - STRIPED PROTECTION AND WINDOW




DECORATION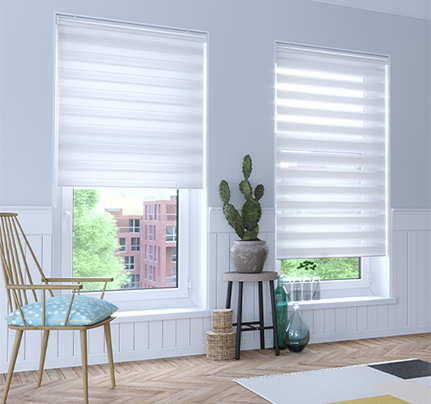 FITTING SYSTEM IDEAL FOR YOUR WINDOW FRAME
No matter what kind of windows you have and what your skills are, you will find a roller blind that you will be always able to fit yourself. Each of the three available systems is a guarantee of durability, safety and trouble-free operation that will fit everywhere. You can find the right solution for each of your windows.
LIGHT AND PRIVACY UNDER CONTROL
Inspired by customers' needs and designed to provide you with a comfortable atmosphere in the room, day and night blind is a combination of technology, design and proven solutions. Alternatingly arranged material stripes that block the sun's rays or completely let them pass allow for incredibly comfortable operation of the amount of light in the rooms and control of the interior intimacy level.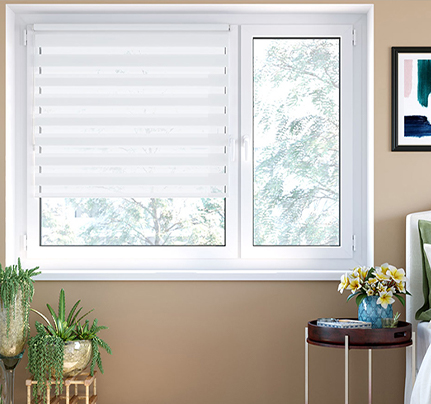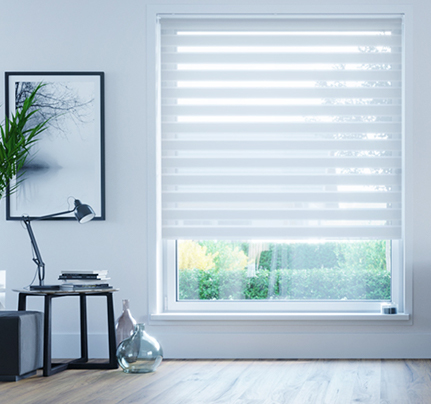 CHOOSE THE COLOUR THAT SUITS YOU
Zebra roller blind doesn't only appear in black and white. You can express yourself in lots of different ways, however, interiors are the space that reflects also your lifestyle. Thanks to a variety of colours and patterns available in duo blinds, you can create an interior design full of elegance and majesty or energy and joy. The choice is yours. At your disposal, you have a full palette of your favourite colours and shades.