Blinds

Innovative designs & sumptuous finishes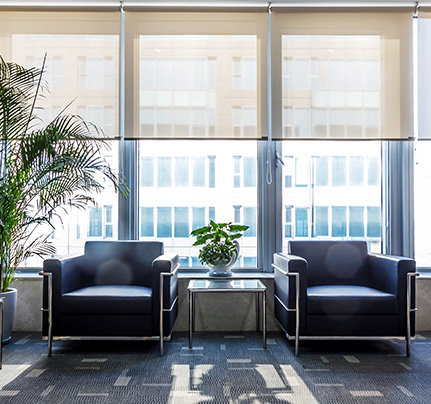 Roller Blinds
Never again effective protection doesn't have to compromise with contemporary design. Our roller blinds collection features elegant simplicity and decorative arrangement. Domondo.co.uk provides you with roller blinds that suit to windows as good as to your needs. Functionality doesn't mean complicated systems that require technical elements and skills. You don't have to be a handyman or spend a fortune on a fitting service because our roller blinds are really easy to install. Choose from wide range, ready-made or made to measure blinds that truly expresses your style.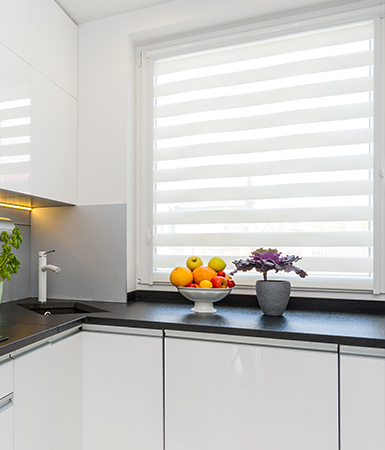 Day and Night Blinds
Very modern Day and Night multifunctional blind which rain or shine fulfils their function. Day and Night blinds combine the functionality of standard roller blind as well as modern fancy design. Half voile, half regular roller blind fabric create an interesting contemporary design. By rolling down alternating strips of fabric slide and let you control how much sun, privacy, or shade you need. This type of blind will solve the problem of a too dark, too bright issue. From now on is going to be just like you like.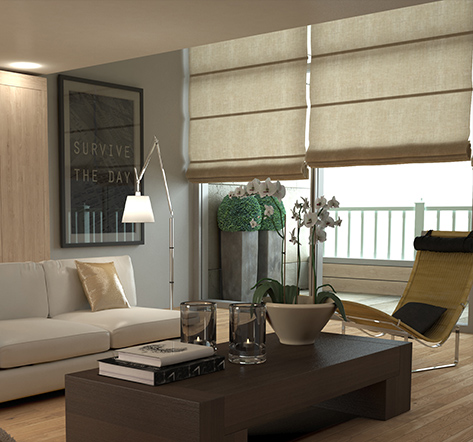 Roman Blinds
Sophistication and individuality speak through Roman blinds. Introducing these effective window decoration it's a way to make the interior look remarkable every day. Cascade-rolled material that creates equal valance will ensure that the decadent look does not leave your rooms, even when the roman blind is pulled up. Roman blinds are an alternative to curtains in the most designer edition, adding a touch of classics and craftsmanship to any room.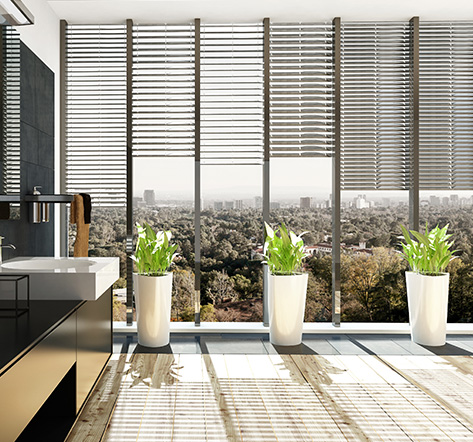 Venetian Blinds
Venetian Blinds are many years working solution presented in a modern edition. Our Venetian blinds are easy to use, appear in varieties of colours, and primarily are very durable. In domondo.co.uk solid aluminium slats and the highest quality mechanisms come as a standard. If you are looking for contemporary design and regulated amount of visibility to protect privacy Venetian Blind will be the right product for You.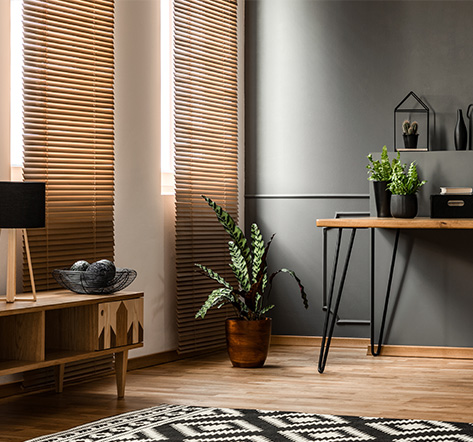 Wooden Blinds
The wood always looks good, but it would look even better as a classic wooden window frame. So treat your windows well and serve them our best Wooden Blinds. The wooden element will worm up and give a natural peaceful look to any home, or even office space. Take advantage of the contemporary and rustic blend and introduce Wooden Blinds into your Home. Design, protection, comfort and the unique character of your interior, that's why we create our wooden blinds.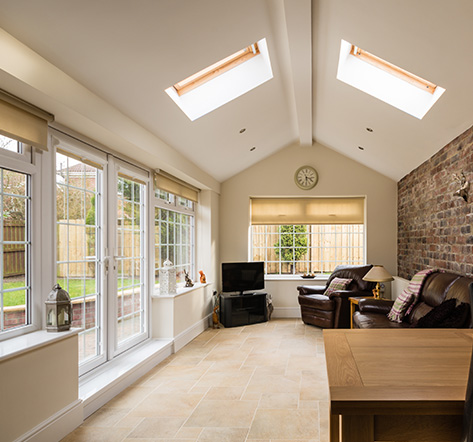 Conservatory Blinds
No matter winter or summer, the conservatory should be a space when family spend valuable time together and enjoy the outdoor views. We offer you to make it possible with Conservatory Blinds. Our honeycomb technology pockets prevent heat and chill coming through the window glass. What's more, Conservatory blinds are very easy to fit as they simply click-in into the window frame. With conservatory blinds, season-changing has never been so comfortable.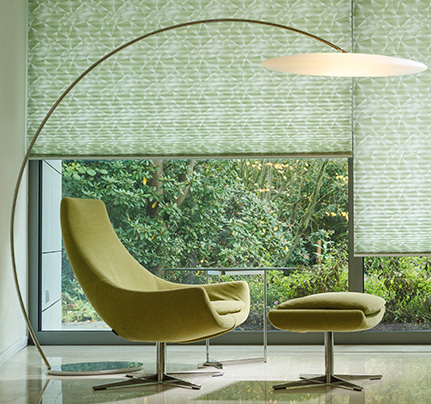 Pleated Blinds
Unconventional solutions are never going out of fashion. Eye-catching, effective and light pleated blind it's a combination of benefits of other window covers. The material consists of a harmonica shape, just like a paper fan. Thanks to handmade precise sewing, and strips on each end, you can move the pleat over any window plane, covering the selected part of the glass. Modern design, perfect fit and a functional Plated Blind movement system are just a few of the features that distinguish the pleats. See for yourself how Plated Blinds will suit your rooms.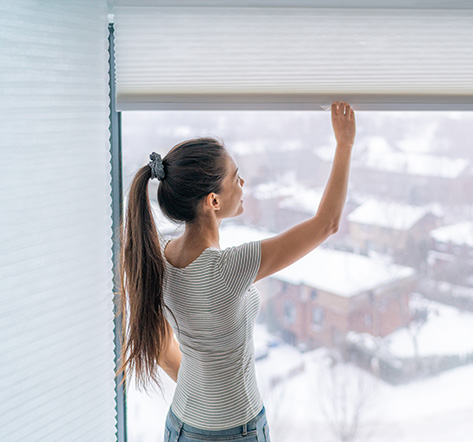 Thermal Blinds
Is it possible to enjoy modern luxurious blinds and save money at the same time? Yes! The answer is domondo thermal blinds. Tailor-made blind with the thermal upgrade is our flagship product. The outer side of the fabric has an additional thermal shield, preventing heat and chill coming through the window glass. We promise you a functional Thermal Blinds with an aesthetic finish. Give your home a smart technology with a stunning Thermal blind from our collection.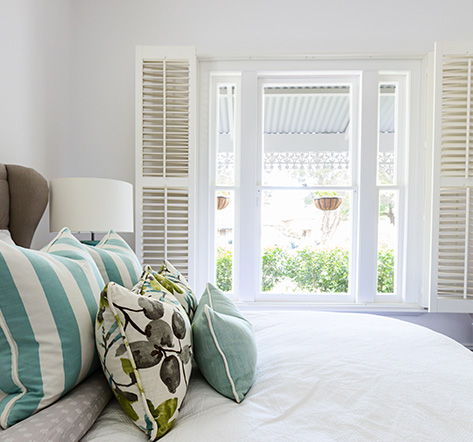 Shutter Blinds
We think that describing a visual side on a plantation shutter is pointless as they are admittedly beautiful in their form. Apart from an aesthetic factor Shutter blinds are just perfect for their purpose. Excellent regulation of shade and privacy level making this type of shutter, one of the most wanted shutters on the market. From light shades to total blackout, however, you like. Choose your made-to-measure shutter blinds and relax in your new deluxe and cosy home.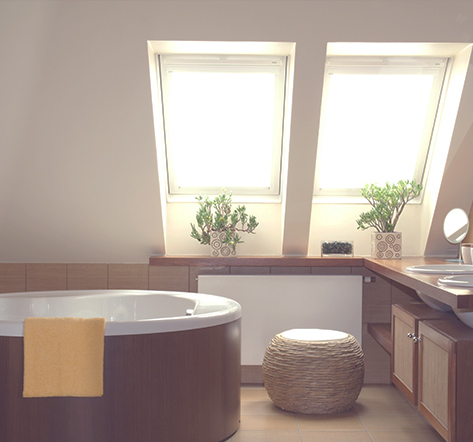 Skylight Blinds
They do not fall down, they do not hang down, they also protect. Tailored to every inch, Skylight blinds are a combination of efficiency and current trends, resulting in a roller blind that adorns and protects. Moving providers do not require much effort to adjust the amount of light in the rooms. The use of new technologies has allowed us to create a Skylight blind, which will meet the expectations of most demanding customers. The diversity we offer is the answer to your need for the individual and best protection.