Day and Night Roller Blind

,

Livani

Article available
Day & Night Roller Blind
[Delivery Cost Label] [Delivery cost] £
[Delivery Time Label] [Delivery Time]
Day & Night Blinds
Work, rest or play, Today's interior supposed to be an answer for all of your needs and be able to match any moment of your day, and night.
To meet these expectations, we proudly present bespoke zebra roller blind. Made to measure Day & Night blinds combine translucent and opaque material for an unusual look and optimal light control. Redesigned double fabric in very neutral and durable shades fits into your window, becoming a harmonious part of the whole arrangement. Day and night blind is an indubitable important factor to create a suitable environment for your family.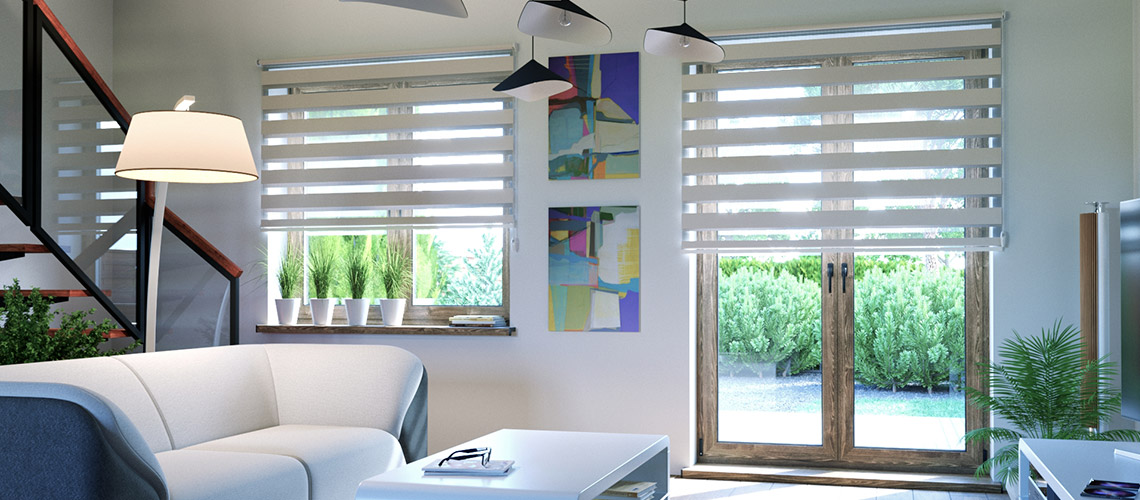 Key Features
Optimal light control and privacy protection
A smooth system for lowering and lifting the fabric
A wide range of colours and unique design
Mounting requires drilling
Bead chain system and individually selectable control side
3 assembly methods: for recess, wall or ceiling
Child Safe by design
Fade resistant (4-7 ISO 105-B02)
Easy to clean
Blinds up to 200cm are equipped with 100cm bead chain or 125cm bead chain when above 200cm.
Discover the Benefits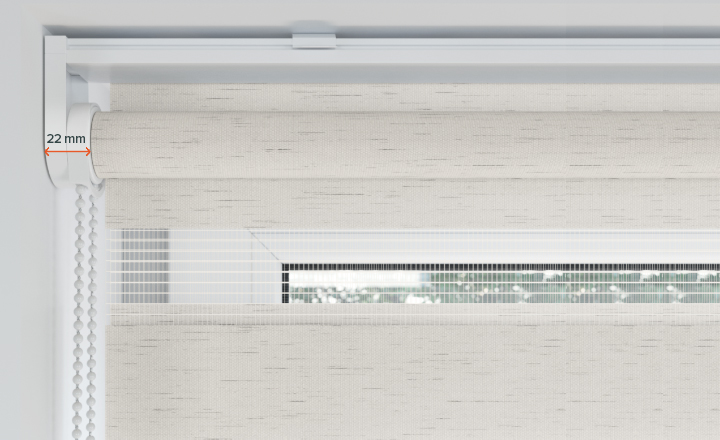 Free-hanging fabric blinds are equipped with screwed mounting brackets, which allow you to install the blind anywhere, on the window, wall or ceiling. The installation requires drilling in the surface to which the blind will be mounted to.
Please Note: the holders protrude beyond the material by about 22 mm on each side.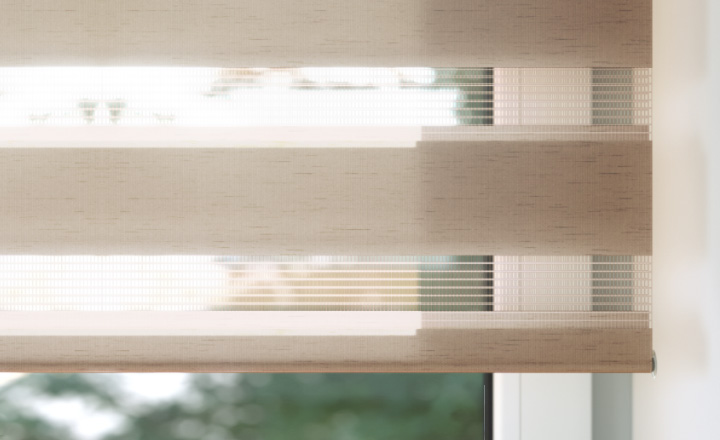 The material of the Day & Night blind revolutionizes the roller blinds abilities. Striped material consists of alternating transparent and darkening stripes. In the twinkling of the window, the interior will become bright or cosy.
Decorating Ideas
Cut to size Day & Night is clearly a statement of modern interior design. Its strong character emphasizes contemporary and modern design. However, because of the bold look, This specific roller blind will nicely match with limited patterns and colour palette. Striped accent could be an ideal theme for coastal chic decor or minimalist pop art interior.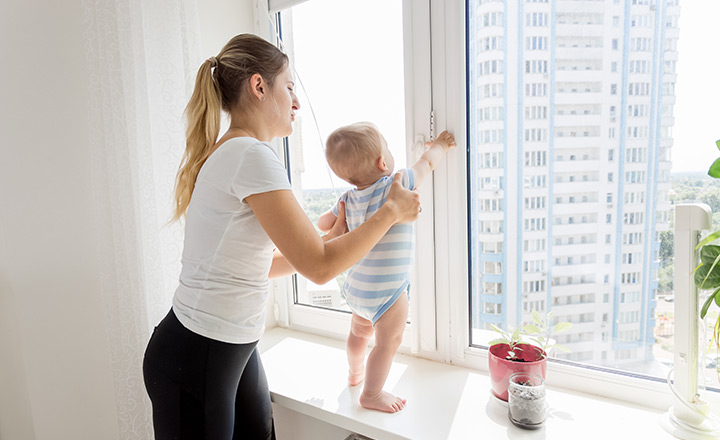 Safe Design
Additional bead chain element for the Child Safety , designed and made in accordance with European standards, it is one of the safest solutions used in children's rooms. The cord does not hang limply, looks neat and elegant. Even when the safety device is provided, we suggest that you move beds, cots and furniture away from any window.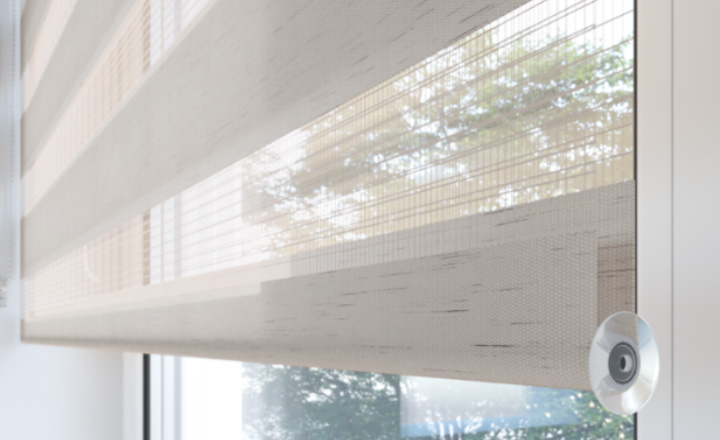 Get Inspired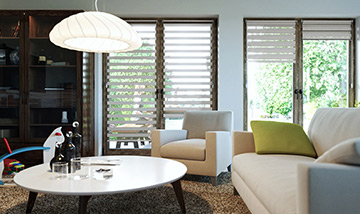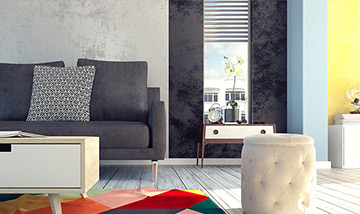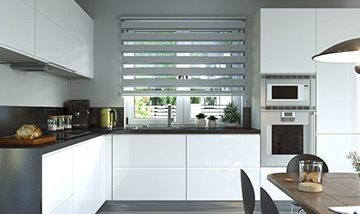 Maintenance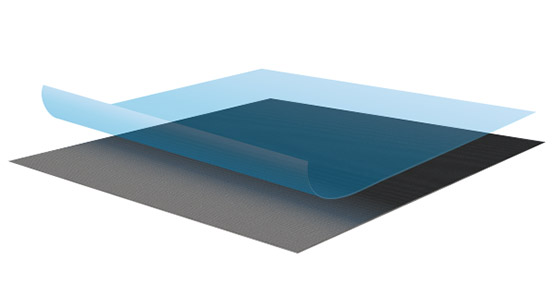 Each material is covered with a special impregnation layer to prevent dust and dirt from sticking.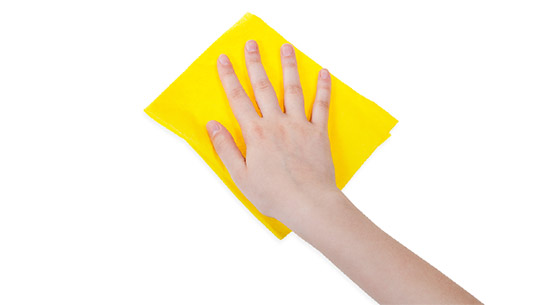 The most of dirt and marks can be cleaned off by school eraser. Stronger spots clean with a soft cloth or sponge, a mild detergent and warm water. Blot gently and allow to dry completely.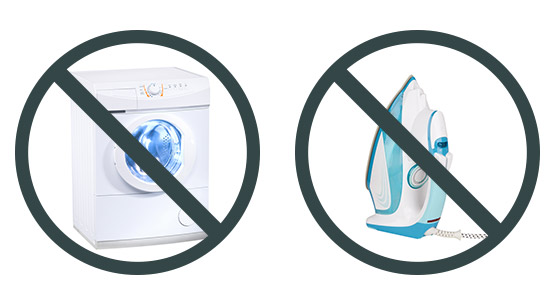 Roller shutters must not be laundered and ironed. The impregnation layer is responsible for keeping the blinds clean.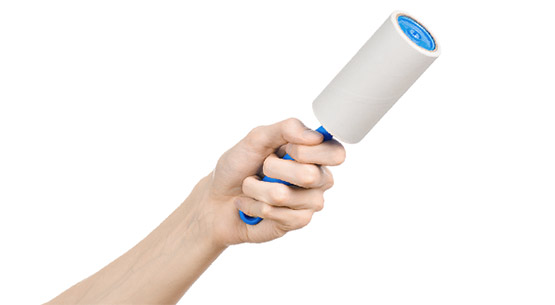 The roller blind fabric is also proper for quick refreshing with a clothes roll or a soft tip of a vacuum cleaner.
Article add to your cart
Day and Night Roller Blind
SKU

SW10511

Price:
Number of articles in cart:
Cart total: