Pleated blinds
(

72

items)
---
Pleated blinds

PLEATED BLINDS, SIMPLY MODERN AND ORIGINAL PROTECTION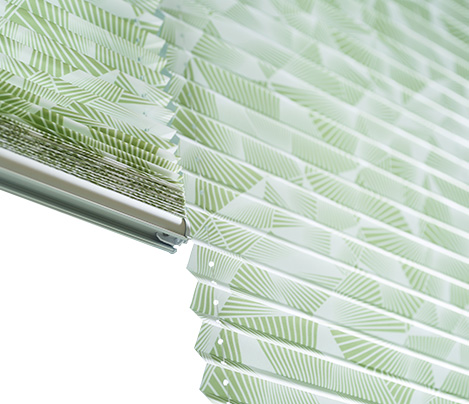 COMBINATION OF TRADITION AND EFFICIENCY
The pleats are undoubtedly a new type of sun visor that combines many of the advantages of its predecessors. The pleated material, which looks like a folding harmonica, is placed between two strips, which you can move up and down. Horizontal bends, minimalistic design and unconventional way of moving the pleat delights, but also effectively protects against the sun as well as secures your privacy. Depending on how unusual window cover you need, our pleat will meet all the conditions set by you.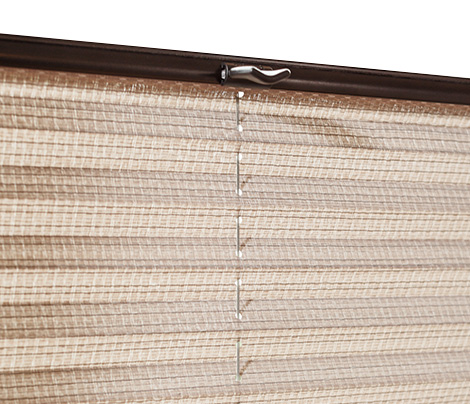 QUALITY VISIBLE WITH THE NAKED EYE
By moving our material, you will be surprised that such a delicate material can be so fashionable protection. Delicate stamping, distinctive or shimmering in the varying incidence of light, to the most decorative concept of window users protection. Our pleated shades are available in elegant colours and finishes. Its performance and finish, as well as the quality paint in the duo with fabrics create a unique material shield.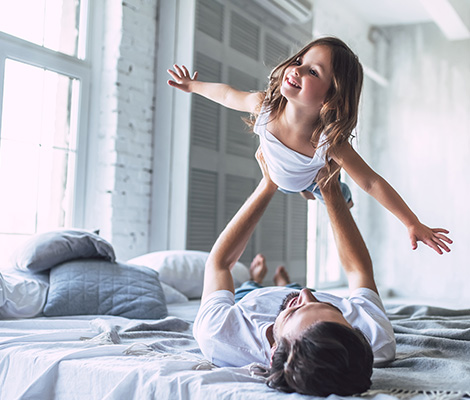 SAFE BY DESIGN
We understand how important safety is, especially when beloved toddlers are around. For your peace of mind, we already took some steps to improve safety at your home. Cordless blind system ensures the safety of children and pets in your home. The minimalistic design doesn't only work well but also look very sleek.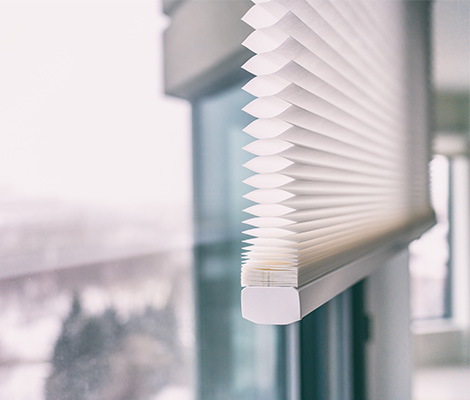 PREMIUM PLEATED BLINDS
The horizontally folded material is enclosed by two rails. Depending on the model of pleated blinds, it is possible to move one or both strips using the handles on them. The system gives the possibility to set the material on any part of the window, and the control itself takes place in an easy and quick way. We meet the expectations of our clients, that is why we also offer additional features as thermal pleated blinds upgrade where honeycomb shape and also thermal layer help you to maintain the right temperature in your space.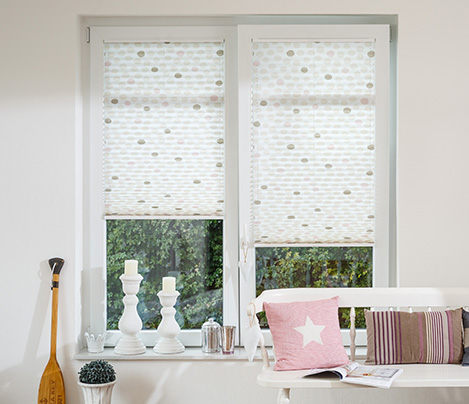 STANDARD PLEATED BLINDS
You order, you pay and in a few days time, your pleat is already hanging in your window. Standard sizes, popular colours and a quick and non-invasive method of mounting are their greatest advantages. Ready-made pleated blinds in popular dimensions is a good idea for a quick change of your window arrangement. Do you need more customized size like, for an example door pleated blind? Made to measure service is also available. Interesting structure and form of pleated shades will delight family members and guests. Choose the colour that sits in your head now and make it appear on your windows soon.