Darkening Standard Roman Blind

,

Catalea

Article available
Standard Roman Blind
[Delivery Cost Label] [Delivery cost] £
[Delivery Time Label] [Delivery Time]
Feel the magic of Roman Blind
Perhaps, the way you think about your life depending on how you look at it. So why not to make it simpler and surround yourself with beautiful and peaceful creations? A classic design that conducts a dialogue with unmatched functionality. It's a matter of your preferences and decisions as to whether the Roman shade will merge into the background or whether it will o play first fiddle.
Wide range of colours and elegant design
Optimal light control and privacy protection
3 Transparencies
Child Safe by design
Easy to clean
Personalized bead chain
Easy and quick assembly
Let's talk colour power
It can not be denied that colours play a huge role in the arrangement of space, adding flavour and emphasise the character of the interior. The colour is trendy and tempting. There is no reason to limit yourself with brave decisions. The apartment will gain life, energy and individuality. If you want to break with monotony - it's time to change the colour theme. Vivid shades will be great in a modern apartment, which while being a place of rest, is stimulating at the same time. Remember that even an intense colour will work soothingly if it is combined with other decorative elements. Whites, beiges and grey tones, which, like no other, are associated with harmony and order, are a good choice for those who are close to painting interiors, raw, kind of unsaid.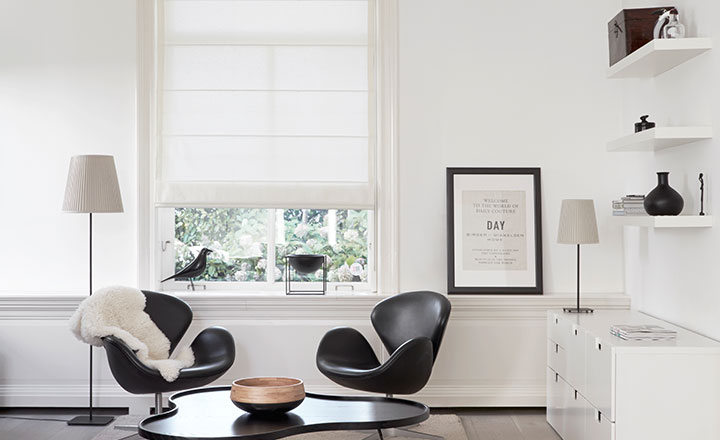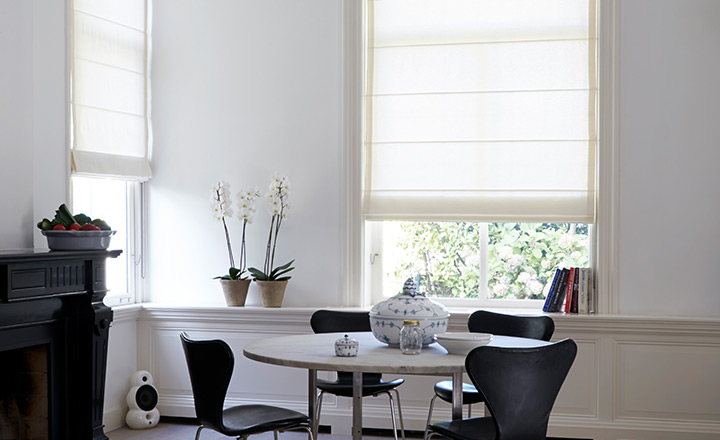 For beautiful usability fanatics
Introducing various materials into the interior is a simple way to add warmth and relaxation effect. Made to Measure roman blind is an ideal patent for a seemingly austere or industrial interior to fill with the aura of domestic warmth. Frills, seemingly chaotic in appearance, manoeuvre between the artistry of created forms and the fleshiness of fabrics emanating a romantic and relaxing grace. Roman blinds, sewn from phenomenal and delightful fabrics, bring to every interior a touch of almost poetic sensuality.
The fine art of elegance
There is probably no more elaborate window made to order blind than the one that uses the grace of the loosely arranged frills. The high quality of the material, its lightness and natural beauty will delight your guests, family members and you. Let yourself to be charmed!
Technical details
| | |
| --- | --- |
| Quality: | Standard |
| Warranty: | 5 years |
Article add to your cart
Darkening Standard Roman Blind
SKU

SW10499

Price:
Number of articles in cart:
Cart total: