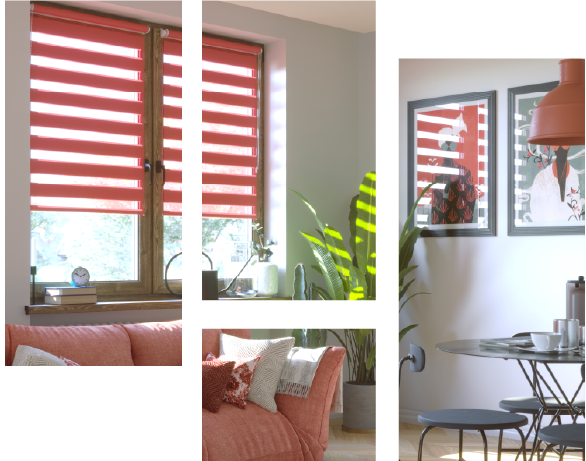 DESIGN WITH LOVE
---
It's February, the month of people in love, and this time we would like to talk about duos... interior design. In window decoration, there are also couples that compliment each other perfectly. The right combinations will help to create the cosy and comfortable atmosphere that we love so much...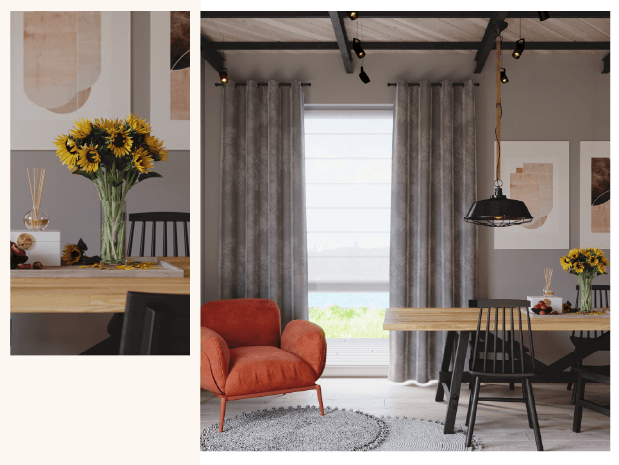 FOR THE LOVE OF COMFORT
---
Roller blinds and fabric curtains are a winning duo! This combination is not only aesthetically pleasing but also very practical if you opt for fabrics of different opacity. We suggest a sheerblind to filter the light during the day and a velvet curtain to ensure privacy at night.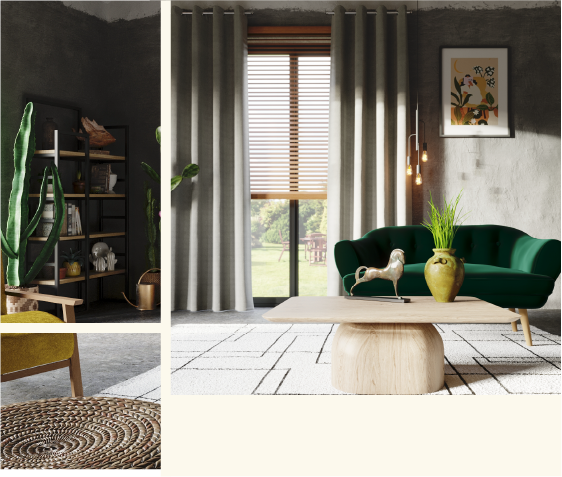 FOR THE LOVE OF NATURE
---
Wooden venetian blinds are a real must for nature lovers! By complementing them with a blackout curtain, you can create an extremely warm atmosphere, as well as achieve further darkening, when necessary.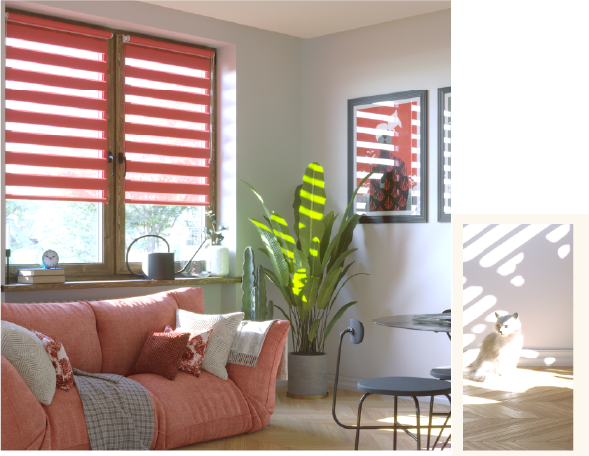 FOR THE LOVE OF HARMONY
---
If you are going to decorate more than one window with the same blinds, it is better to order them all in one order. Not only will it be more economical, but you can also be sure that the fabric will be cut uniformly and in the same shade. If you prefer to see the fabric before you buy, you can order free samples.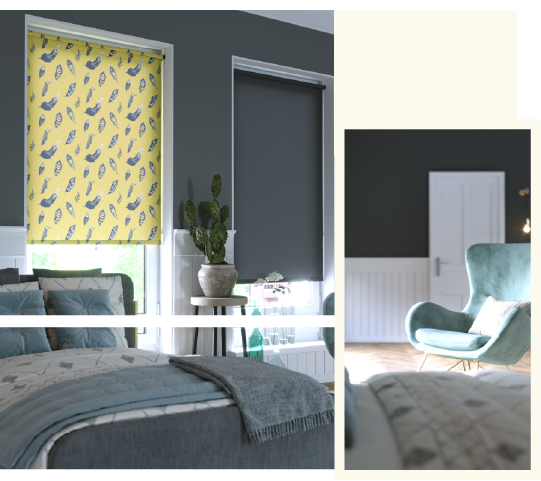 FOR THE LOVE OF STYLE
---
Prints are a great option, but also quite daring. So that they don't dominate our space, we can harmonize the decoration with plain fabrics. In this case, it is good if the blinds have a common link, e.g. colours.