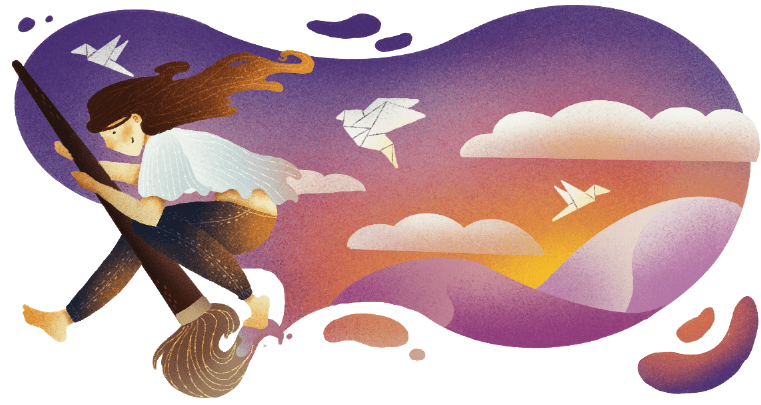 THE GEOGRAPHY OF LIGHTNESS
When oriental destinations, world monuments, regional delicacies and sandy beaches are out of reach, make your home full of holiday relaxation. Discover seven collections of pleated blinds inspired by the aesthetics of different countries, which thanks to their lightness will bring a cosy and soothing atmosphere to the interiors.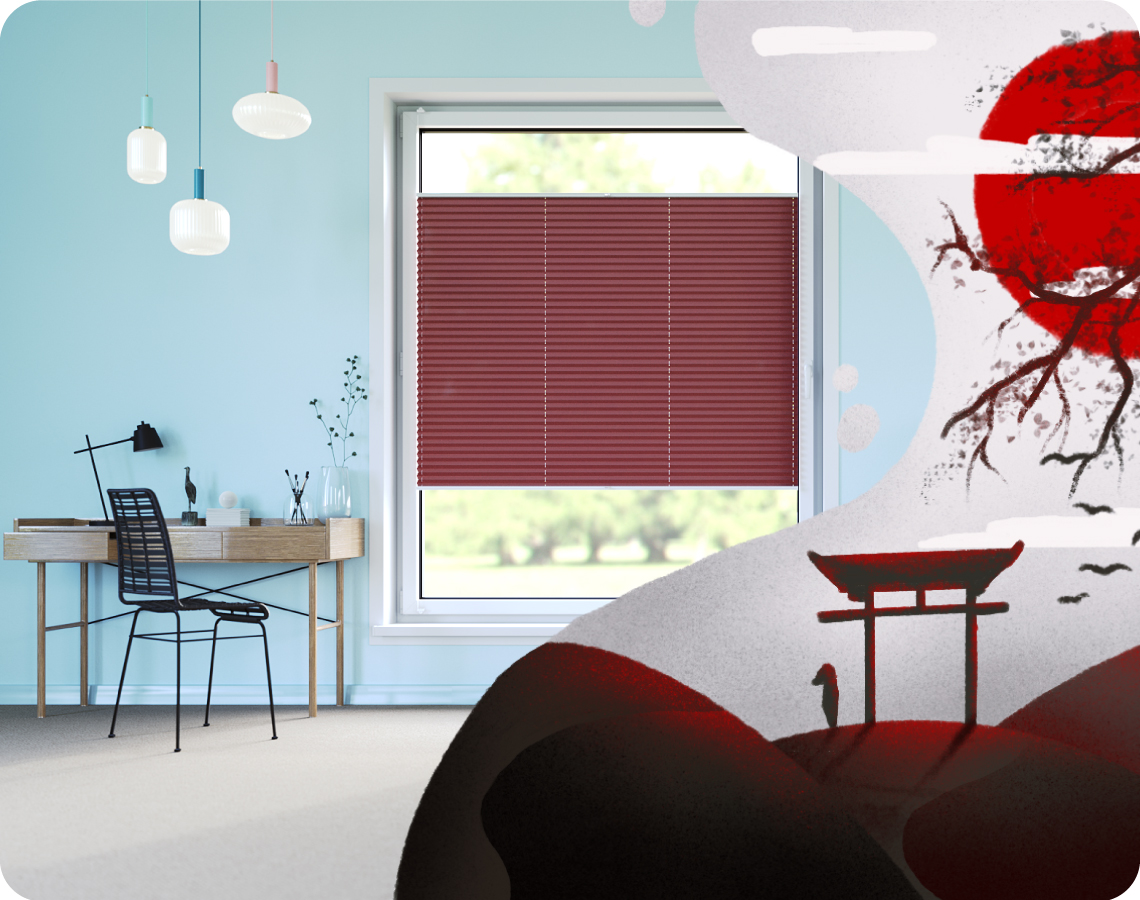 JAPANESE HARMONY
Japanese style is characterized by simplicity, harmony, and minimalism. Interiors based on this aesthetic are filled with the spirit of ZEN philosophy so that staying in them helps us achieve inner peace. Pleated blinds will easily bring a breath of the Orient into your homes and make the dream of travelling to the land of the cherry blossom — their design is inspired by the Far East art of origami and geometric patterns.
Check colours in collection:
---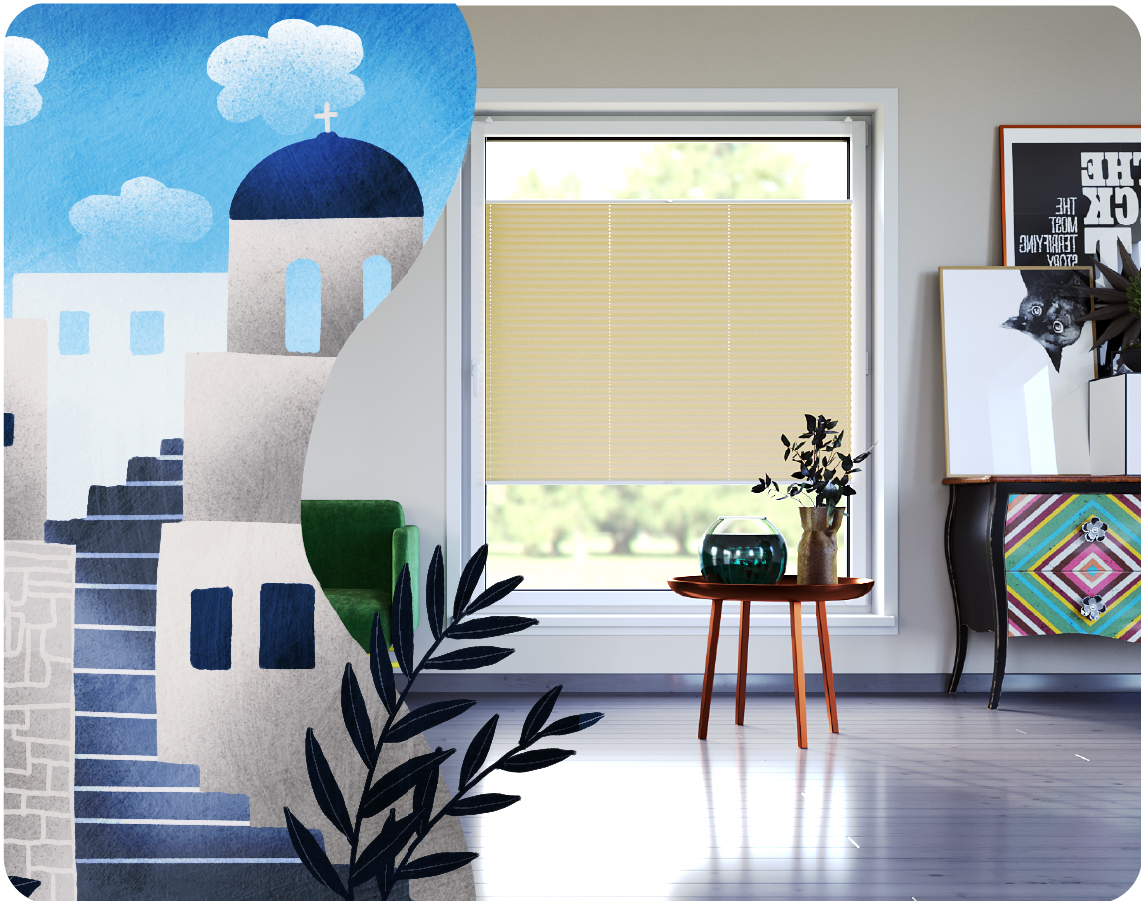 GREEK FREEDOM
With the Greeks, the atmosphere is all about family, safety, and cosiness! Greeks love freedom and nonchalance, but they also have a weakness for luxury, both in the way they dress and the way they furnish their homes. Pleated blinds reflect the greek interior design style perfectly, as they combine everything that is characteristic for it — simplicity, comfort and geometric design. Two-way control is also key here, providing full control over light and privacy, which is essential when relaxing in a sunny resort.
Check colours in collection:
---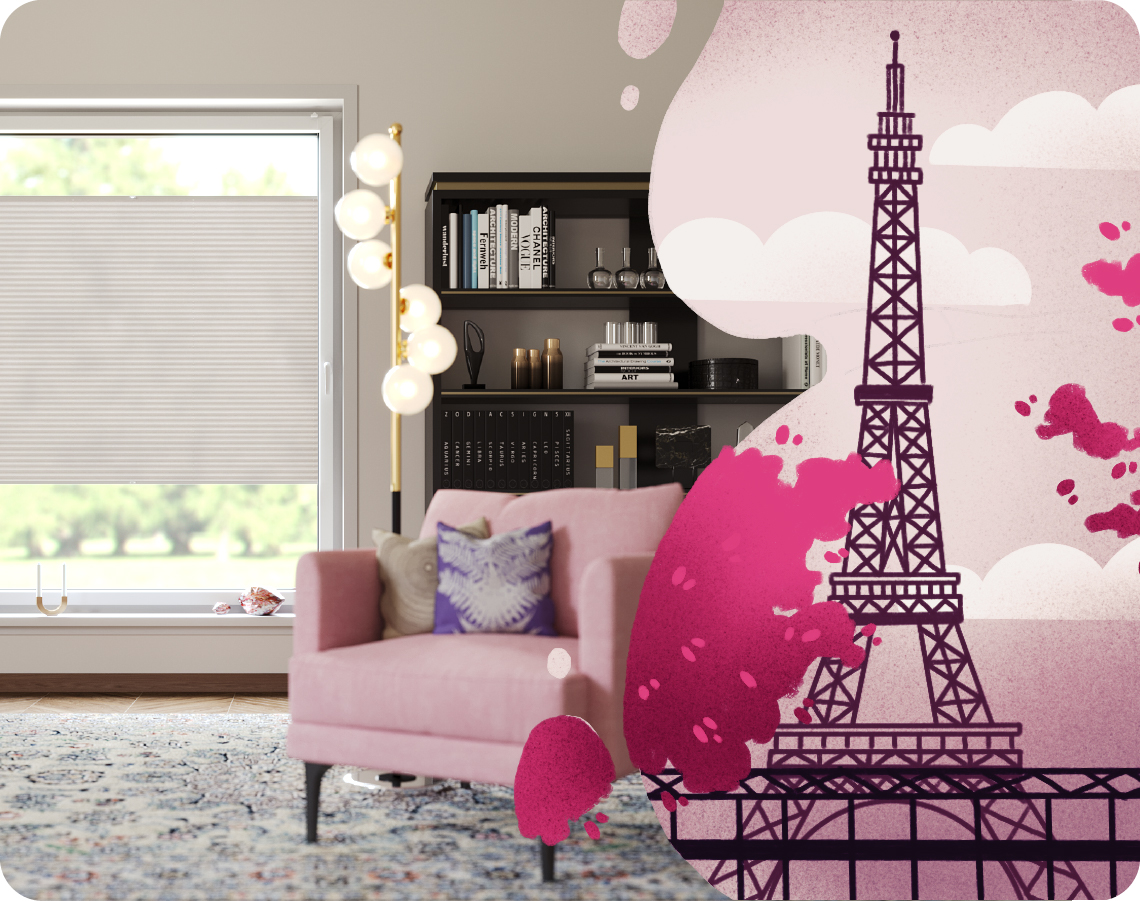 FRENCH CHIC
Holidays in France? We melt at the thought of French pastries, amazing landscapes, omnipresent art and beautiful interiors. French-style loves light, subtle colours and unobvious combinations. Its quintessence is good taste, unforced elegance, a bit of leeway and praise for modernity. Transparent pleated blinds will perfectly complement coherent, yet untypical compositions, adding lightness, functionality, and chic. For an elegant and harmonious ambience, we offer you five profile colours so that you can create a blind that perfectly suits your style.
Check colours in collection:
---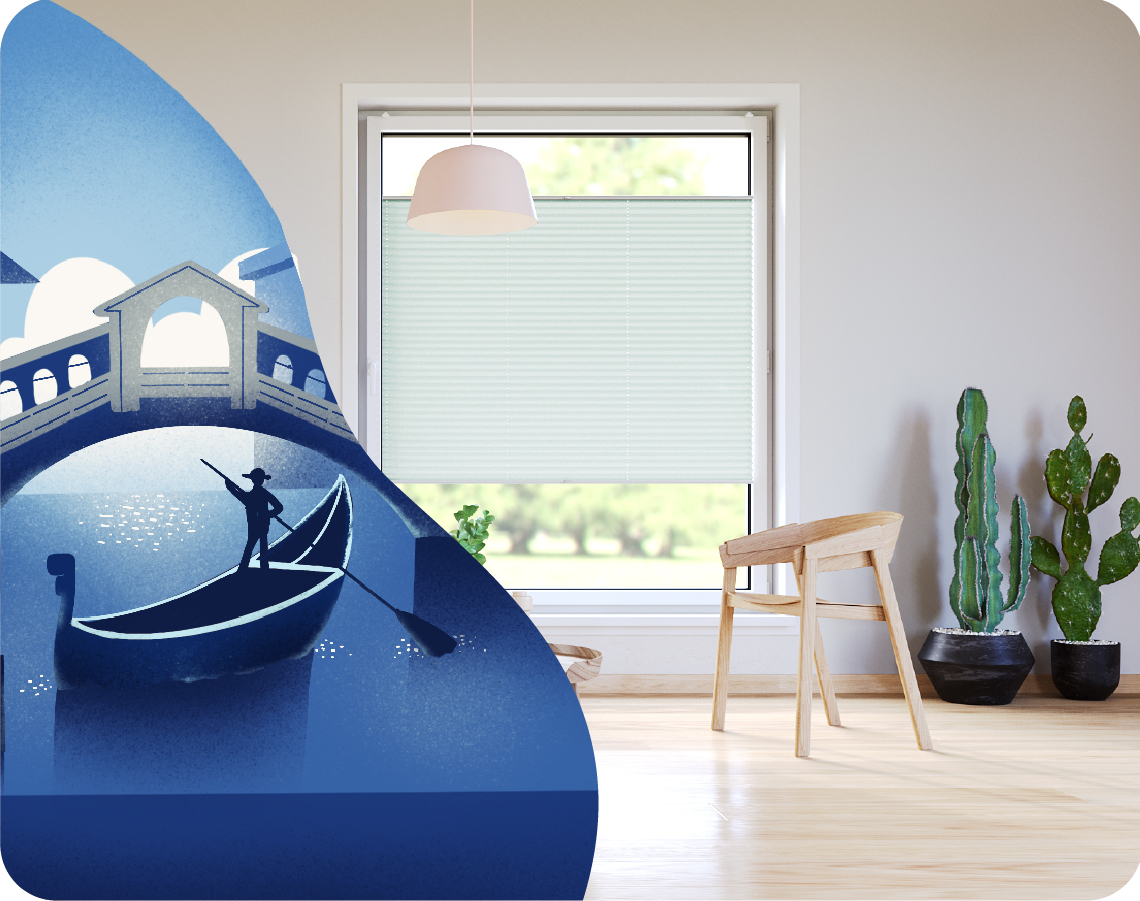 ITALIAN LIGHTNESS
Go on a Roman holiday, without leaving your own home! Italian style combines simplicity, elegance, and modernity. Italians attach great care to the quality of accessories and attention to detail. Window coverings should be, above all, aesthetically pleasing and distinguished by the original design. Venetian blinds fit perfectly into these requirements and the Mediterranean climate thanks to their lightness and a unique, without hanging strings, two-way roller blind control system.
Check colours in collection:
---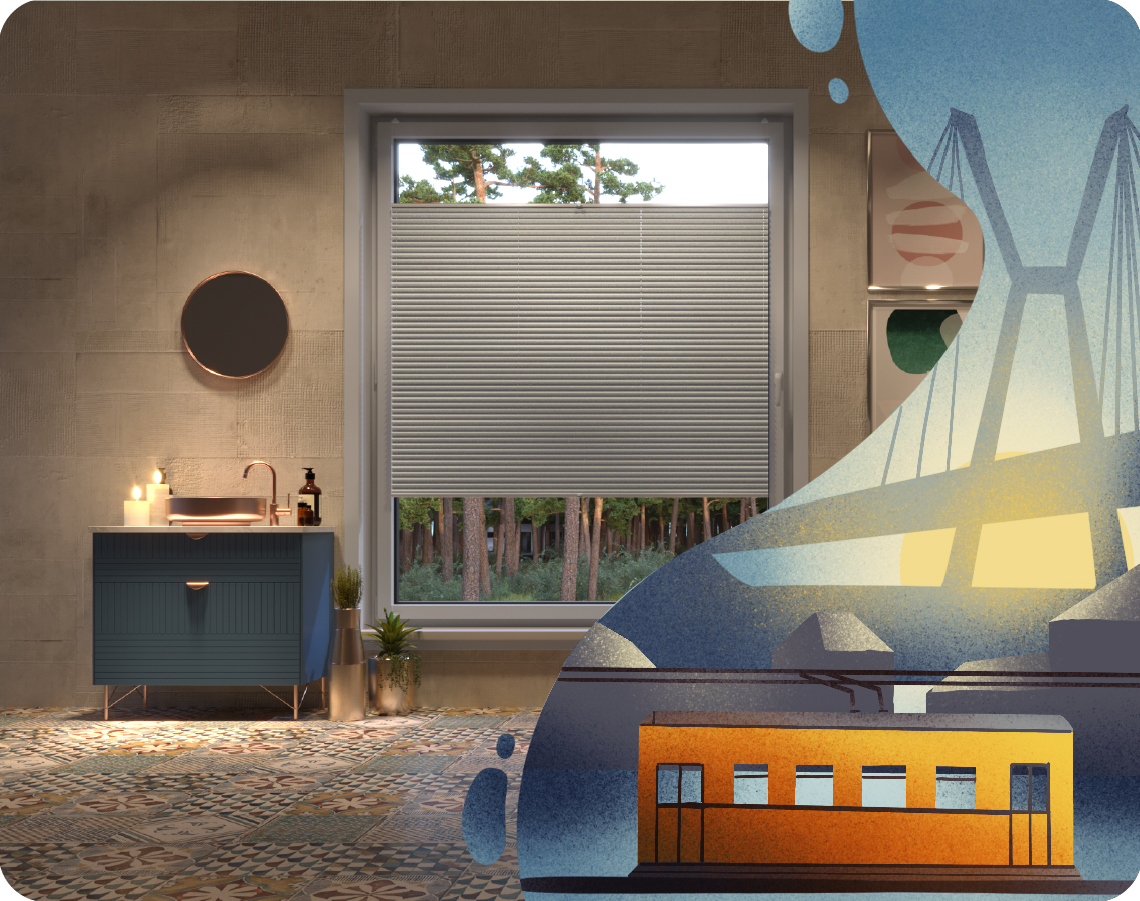 PORTUGESE ENERGY
Close your eyes and try to imagine an interior from sunny Portugal... What do you see? Certainly warm colours and bold mosaics adorning the walls and floors of not only homes but also churches, shops, and restaurants. Portuguese style breaks conventions love art and freshness! The icing on the cake is accessories in strong, contrasting shades, which give the interior a sandy, Lisbon beach energy - pleats work well here, especially because of the strong colours and geometric design!
Check colours in collection:
---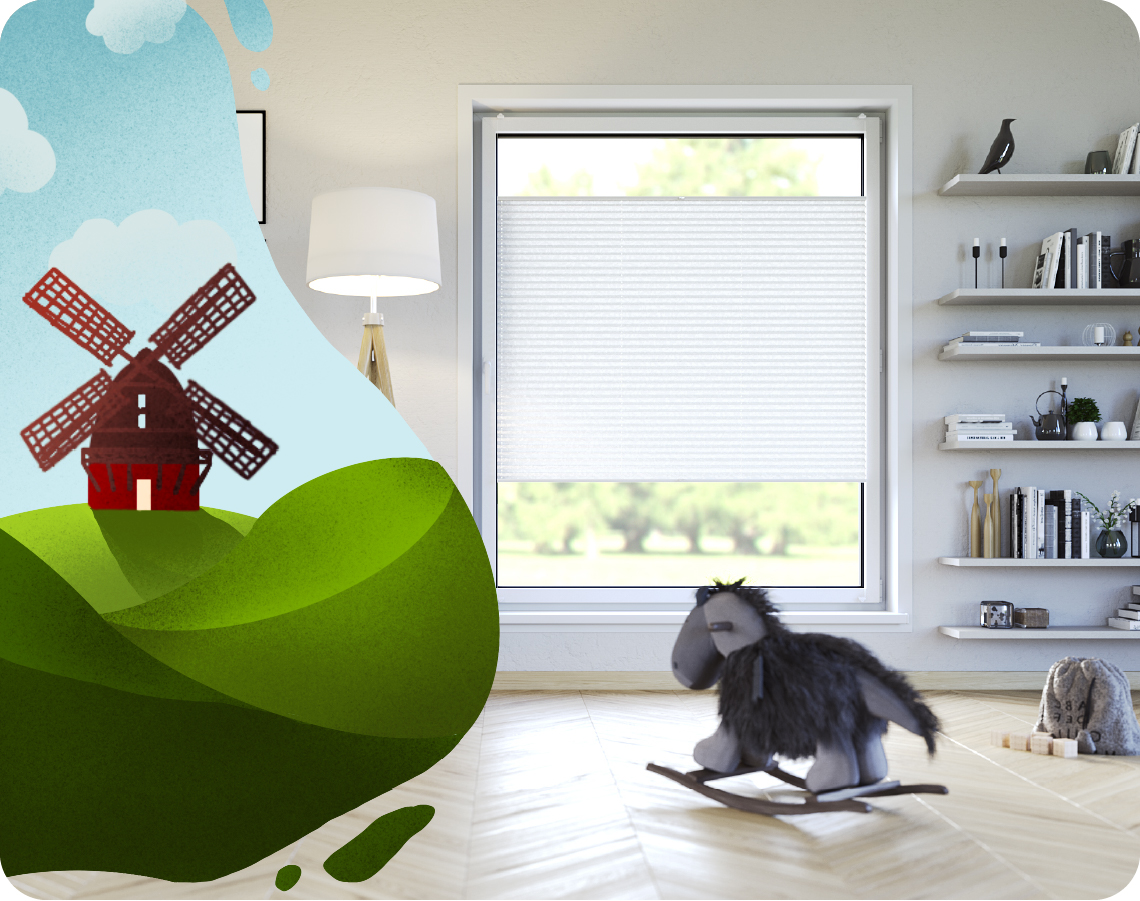 DANISH SIMPLICITY
The Danes are declared to be the happiest people in the world — no wonder many of us dream of holidaying in Denmark. Danish style is primarily an emphasis on comfort, cosy atmosphere, bright colours and diffused light. Pleated blinds in neutral and timeless shades will help create a soothing atmosphere conducive to lazing around and feeling safe. The ease of control will add comfort and functionality to the whole composition. Hygge is first about feeling good. As far as decoration is concerned, of course, our interior has to adapt. Pleated blinds, which come in neutral and timeless tones, are synonymous with softness and serenity.
Check colours in collection:
---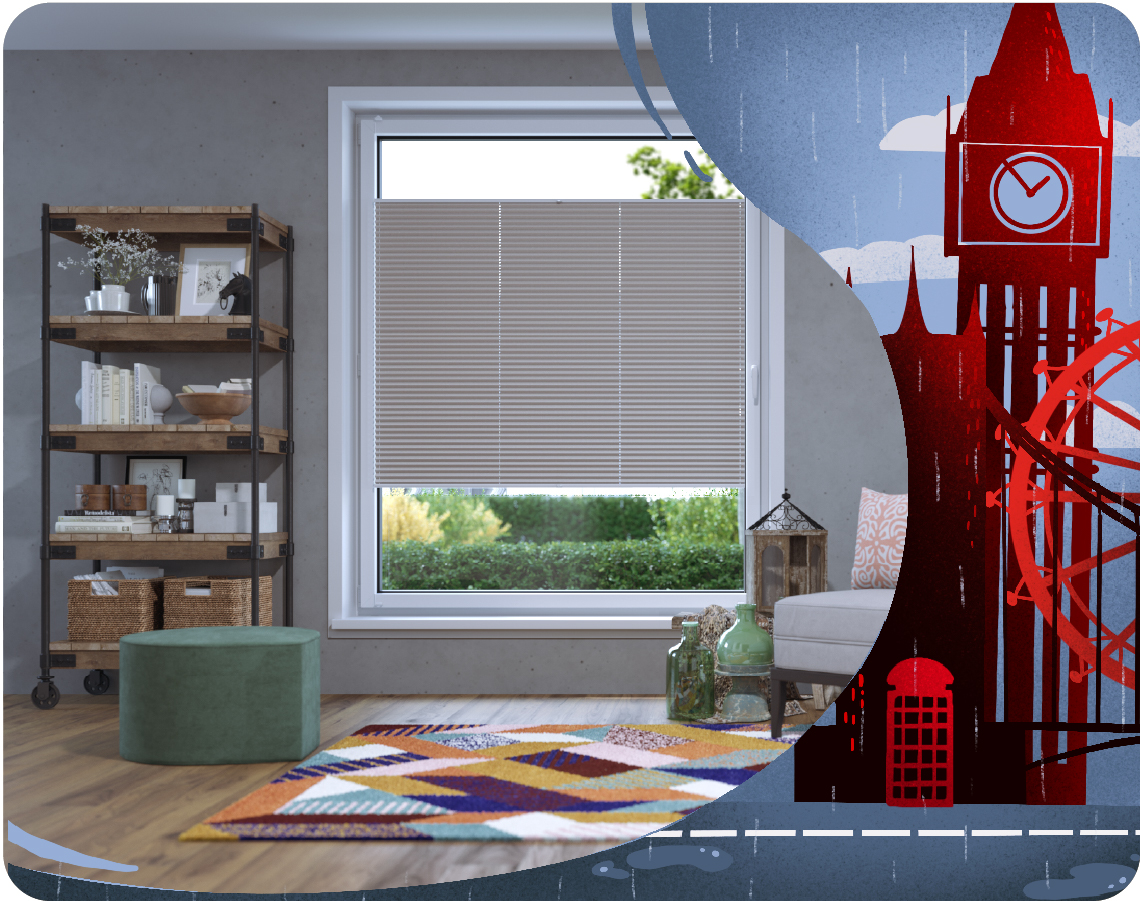 ENGLISH CHARM
In contrast to the cold climate, the British opt for cosy and warm interiors. The English style is an unusual combination of classic elegance with a touch of madness in the form of bold patterns, chic materials or eccentric accessories. Pleated blinds, which undoubtedly stand out from their competition, will add a unique character to arrangements. The pleated blinds, which are not lacking in character, also know how to stand out and give a house an extra soul to warm up its atmosphere and give it a cachet. Dressed in soothing, enveloping and reassuring colours, they will allow you to plunge your home into a convivial atmosphere while giving it a refined romantic charm.
Check colours in collection: