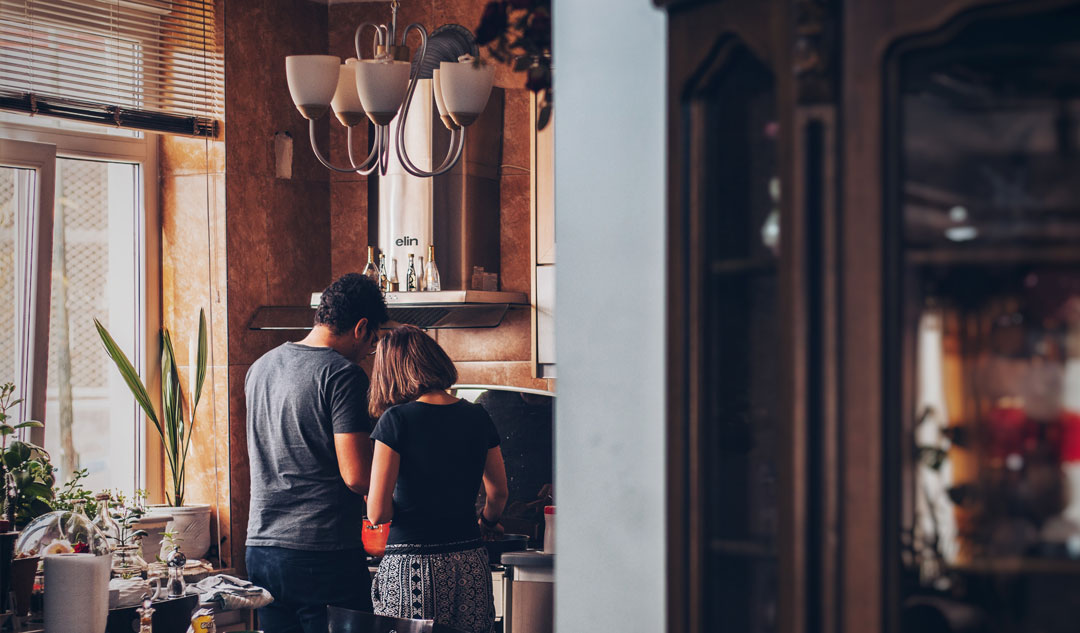 Whether you believe that the kitchen is the heart of the home or not, you can't deny that it is a hub of activity. From cooking up our favourite meals, nourishing our bodies and learning to bake with mum to doing homework with our children, hosting and entertaining friends and using it as a place to converse over a steaming cup of tea. The kitchen is undoubtedly the most used room in the home and a place full of memories.
However, to fulfil all these functions as you wish, the kitchen needs excellent design and dedicated materials as a key to its success. In a well-done kitchen, beauty and durability go hand in hand. Worktops carcases, a suitable table for your family, so why not to choose a blind which fulfils all your requirements?
First of all, when selecting the best kitchen window blinds for your kitchen worthy to consider is to check if your windows ale placed in the splash zone.
The splash zone is any window that could come in contact with food splatter, water or steam regularly. Think about windows above the sink, near the cooker where splattering grease could build-up.
To help you with this not so obvious choice, here it comes, our ultimate kitchen blinds guide with a selection of blinds for special tasks.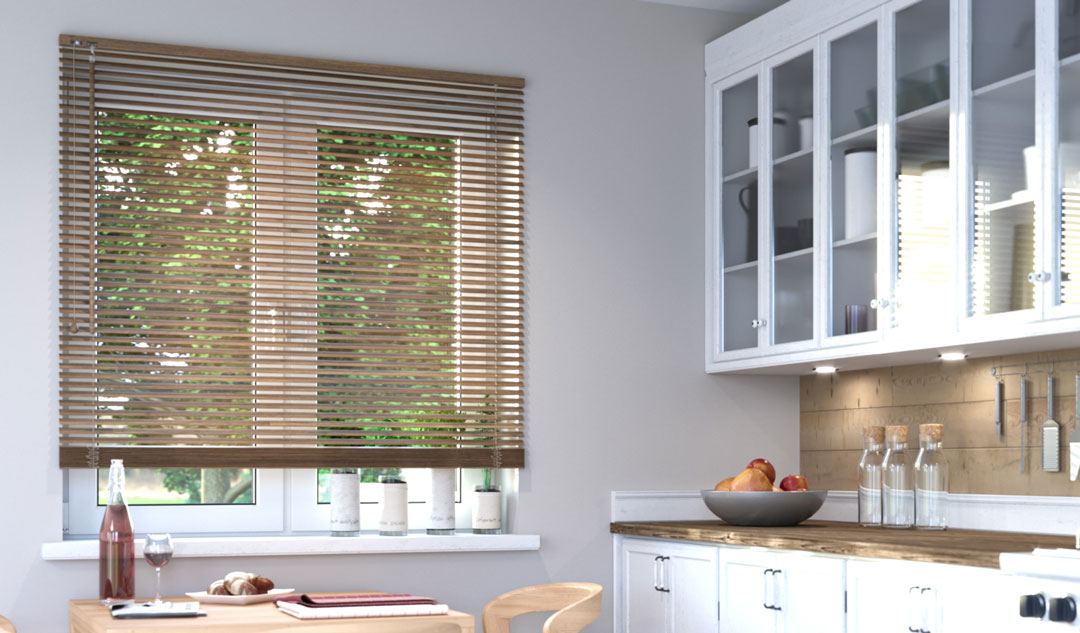 Faux Wood Venetian Blinds
Bet on faux wood blinds that perfectly adapt to the daily humidity problems which are often found in bathrooms and kitchens. In addition, their slats set the course of the sun in one movement, allowing you to open Venetian blinds according to your needs for light and privacy. Choose faux PVC blinds that provide heat and humidity resistance, a very practical option for your kitchen. They are easy to maintain and stay in perfect condition for longer. The wooden imitation blinds comprise 25mm and 50 mm slats, which create a bright space and a panoramic view of the large windows. The slats are covered with a layer which includes a UV filter to protect them from the sun and discolouration.
It has a decorative braid of 38 mm which will provide an aesthetically pleasing finish to cover the blinds manoeuvres whereas, it will also perfectly hold your blind during movement.
Faux kitchen blind is the perfect choice for shaker style, which will restore the character to your beloved kitchen and give the room a wonderful focal point.
Pleated Blinds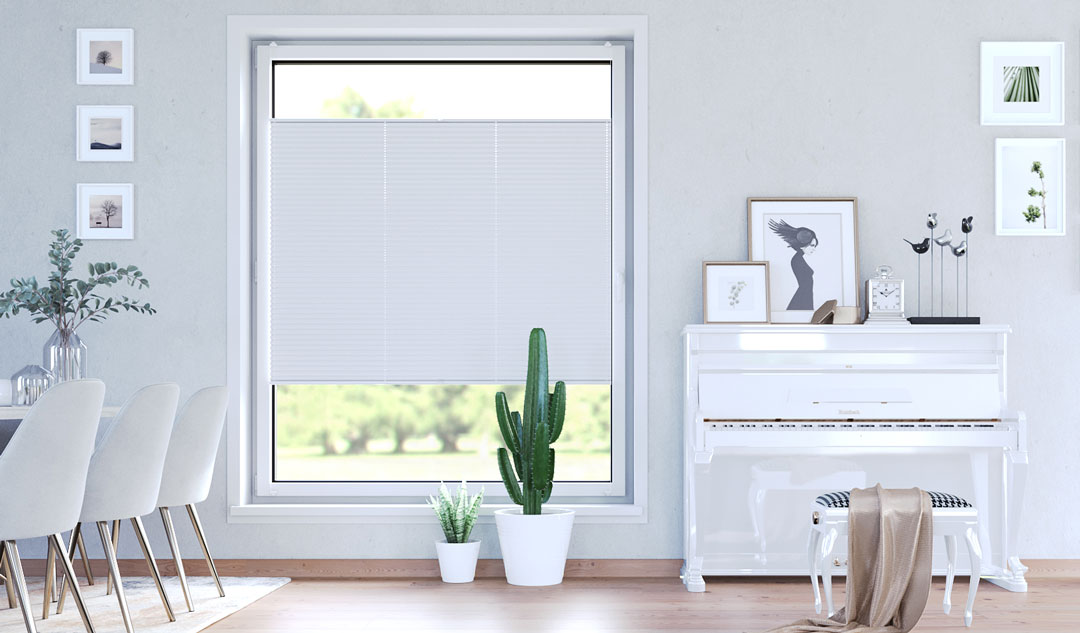 Special material is made to fit the pleated structure which gives you the possibility of folding the material similarly to the venetian blinds. The folded pleat takes up compact space and encourages to playful light control. What distinguishes the pleats on so many other levels are two slats, upper and lower, which encloses the material covering the window. These blinds are installed directly into the window frame at operating height. Via a possibility to set your blind at desired height is a perfect kitchen blind, because it can be used as a replacement to cafe curtain or a full size blind. Additionally, its delicate form does not overwhelm a whole room decoration and giving multiply options for kitchen arrangement.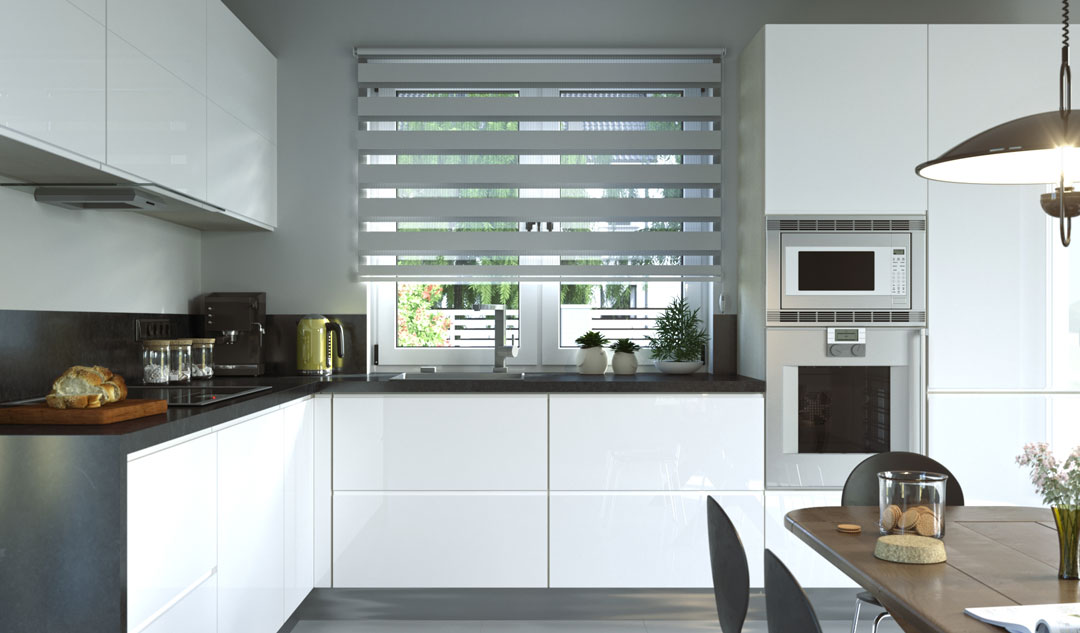 Day and Night blind
We proudly present bespoke zebra roller blind as a compromise for a modern aesthetic and practicality in the kitchen. Made to measure Day & Night blinds combine translucent and opaque material for an unusual look and optimal light control. Double fabric in very neutral and durable shades fits into your window, becoming a harmonious part of the whole arrangement. The roller blind is especially recommended for modern kitchens, where the striped form will complement the modern understated look of the entire room.


Whichever blind you choose from above, they all will leave you with the freedom to control the light entering your beloved room and protecting yourself from unwanted glances. So now you can only focus on what you truly enjoy doing the most. This could be cooking a delicious meal with your family or degustating wine with friends, either way, you will enjoy your new blinds.