50mm slat Venetian Blind

,

Catalea

Article available
50mm Slat Venetian Blind
[Delivery Cost Label] [Delivery cost] £
[Delivery Time Label] [Delivery Time]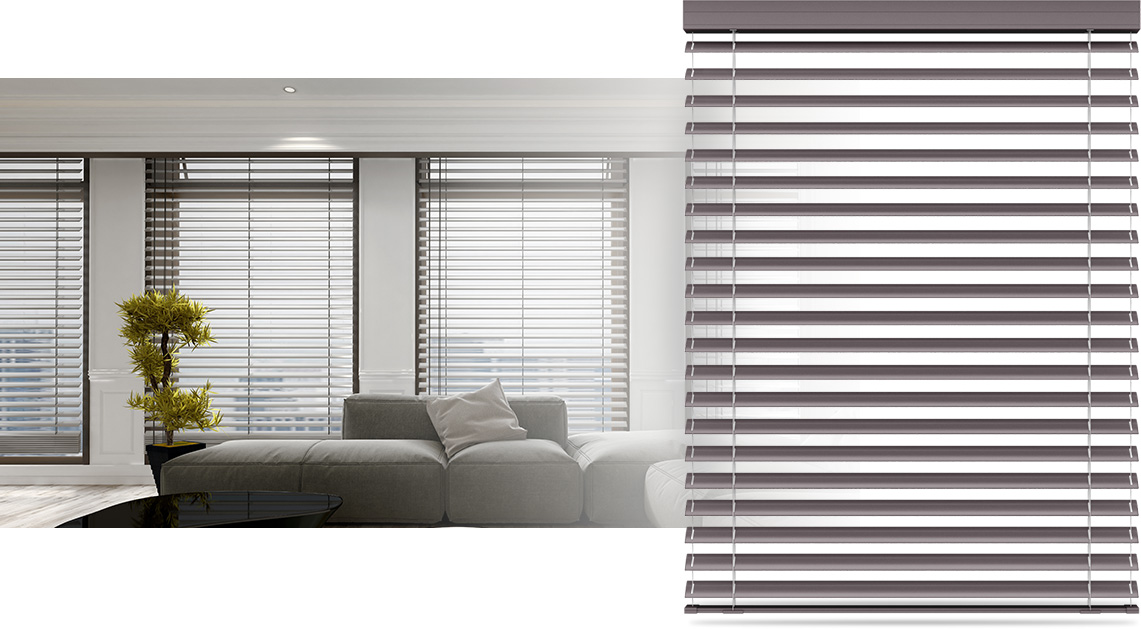 50mm aluminium slats
Product made to measure
Child Safe by design
PerfectFix - blind stabilization system - optional
Personalized control side
3 types of control, including motor control!
8 different venetian blind shapes - for unusual windows types
Practical & Stylish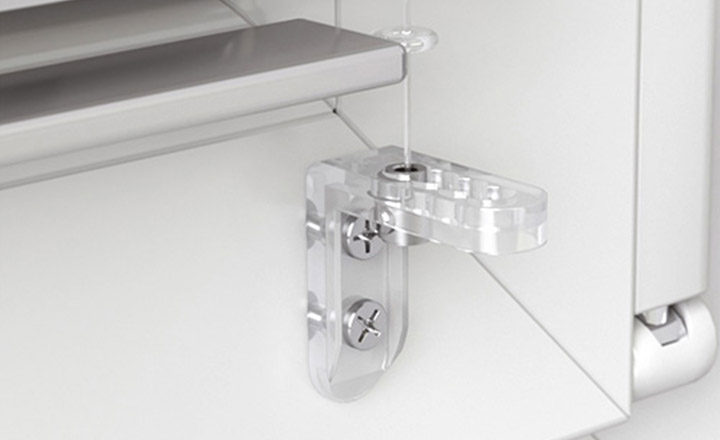 Our designed Perfect Fit Venetian blinds make your window appearance elegant and sleek. Additional side guiding makes the blind works smoothly, even with the window angled. Thick lath is not only studier but also more durable and looks better in the window frame. The thickness of 0.21mm translate into better protection from the sun, and thanks to the new technology, the lamellas do not differ by weight from their leaner colleagues.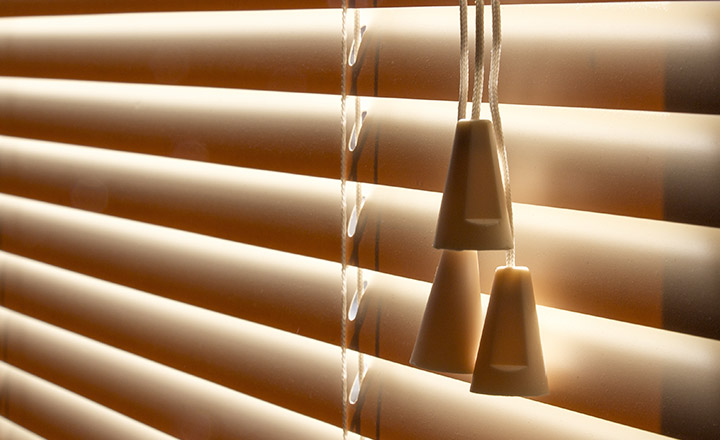 An aluminium blind is a practical solution that will work in every room. Whether in the kitchen full of the revolutionary ideas or the bathroom, where you take a big breath after a busy day, the shutter with small lamellas will effectively cover you from an inquisitive look and sunrays. Adhering to the pane and coherent with its size, the window cover with its functionality convinces many of our customers.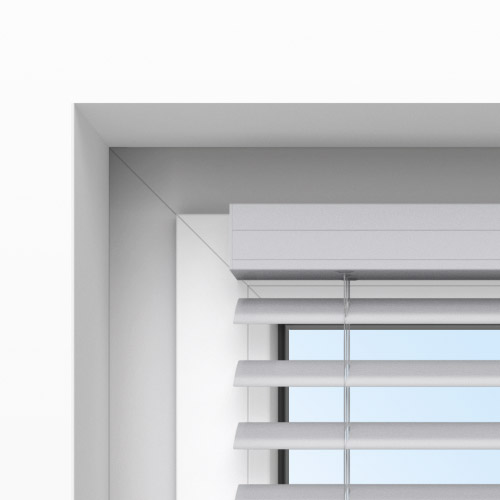 Fixing to the window frame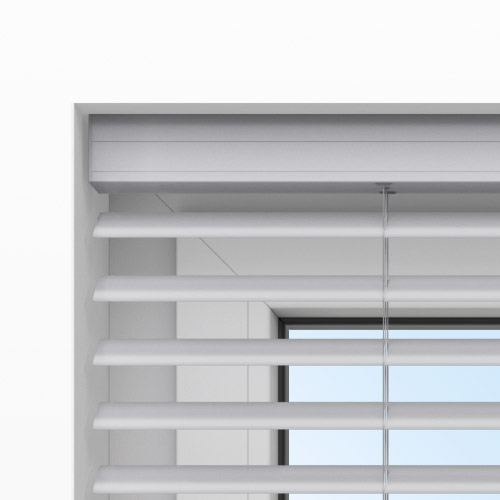 Installation in the window recess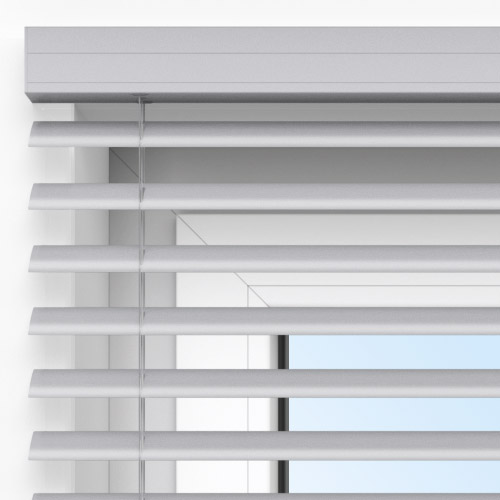 Wall fixing
Appreciate the size
The simple form and the large size of the Aluminium Venetian Blind surprising with cosiness and warmth that they bring to the interior. Through a larger size, the shutter breaks the harshness of modernity and lets sunrays to get through rays of the sun bring into the interior a note of idyllic mood.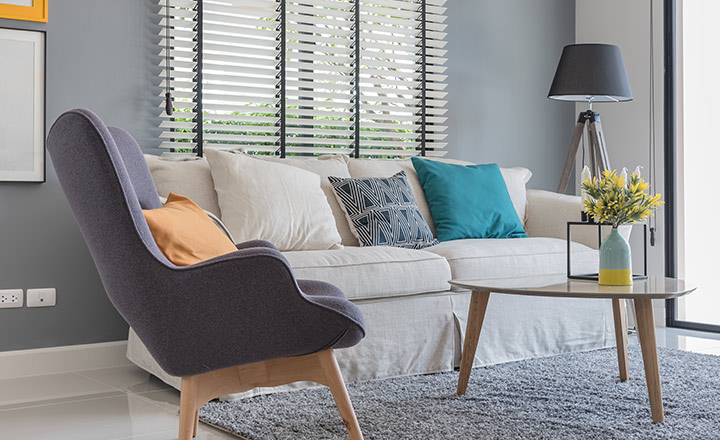 The aluminium blind with large lamellas is an ideal proposition for people who are looking for an original and reliable way to cover large windows. Rotating slats with a larger surface is a very effective way to protect against sharp sun, as well as too curious looks. The 50 mm shutter does not know what the modest is. Quite the opposite - it is distinguished by an even more elegant palette of colours and subtle, slightly oval shaped finish.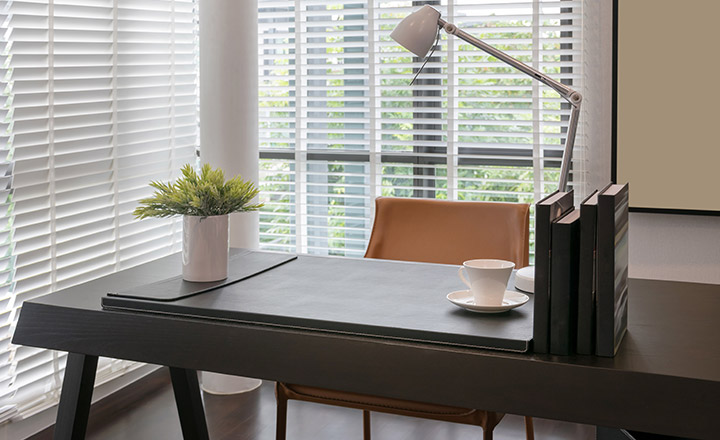 The multi-stage adjustment of the rotary slats is the biggest advantage of the Venetian blinds. you can create ideal conditions for work, rest or play at any time of the day. Venetian blinds are great and very practical in all types of rooms. Resistant to dirt and moisture, shades appear in kitchens and bathrooms, and due to its simple operation, it is more and more boldly entering into children's rooms and home offices.
Technical details
| | |
| --- | --- |
| Quality: | Premium |
| Tolerance range : | Width : ±2 mm;Height : -10/+25 mm; |
| Warranty: | 5 years |
Article add to your cart
50mm slat Venetian Blind
SKU

SW10512

Price:
Number of articles in cart:
Cart total: