Balcony Screen

CREATE A COMFORTABLE INTERIOR AT YOUR BALCONY
INTIMACY IN A SPECIAL EDITION
From time to time the balcony should be an oasis of peace and quiet when you perhaps want to drink your morning coffee or read a favourite book. Discretion and intimacy ensure balcony screens for your gallery. Made of opaque materials gives the approachable feel and protect from hard weather conditions. We offer a variety of colours and patterns to make your balcony not only a protection shield but also your personal statement that shouts out loud through your unique balcony.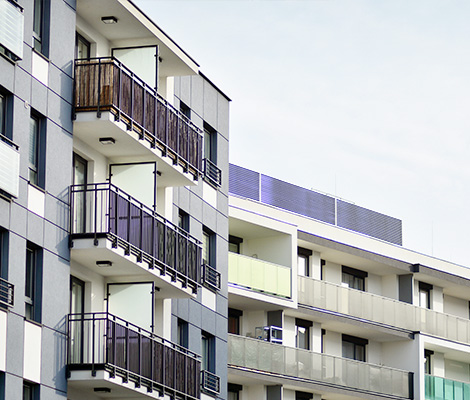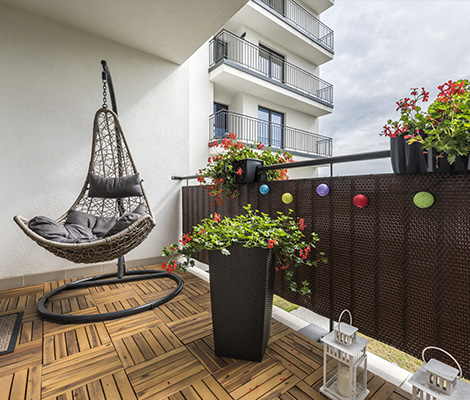 WATERPROOF OF AIRY
Depending on where you hang your matt and what kind of function do you prefer, you can choose between two different screen types. A waterproof screen is an option for you when your comfort depends on the rain and draft control. Very exposed places deserve great shield with no risk of an unwanted rain shower. On the other side, if airy space with optimal temperature protection is your priority, an airy screen will be perfect to suit your needs.
IT IS NOT ONLY A TAPE
During summer time when the weather encourages outdoor activities, our balconies are transforming into the additional room where we welcome our friends and families. If the balcony fence is transparent is much harder to create a cheerful and relaxing atmosphere where you will enjoy family and friends with pleasure and without fear of privacy. However, even in the city centre or in the middle of a concrete housing estate, you can create your oasis of peace. Our PVC shade tape is perfect camouflage for your balcony with no risk of irreversible building damage.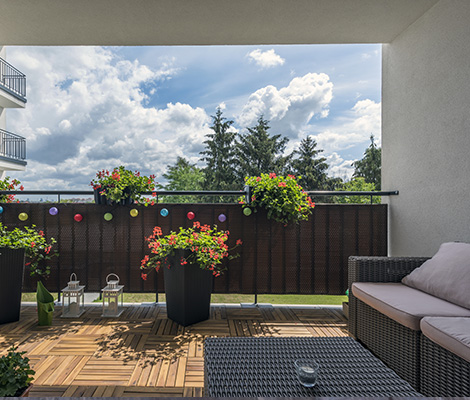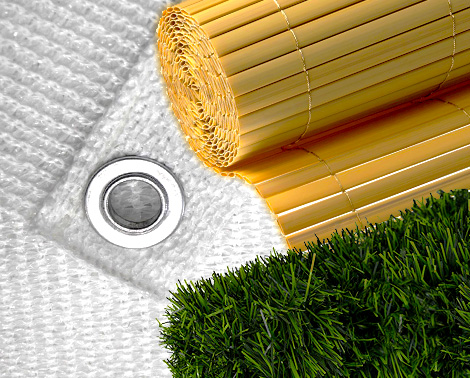 DURABLE PROTECTION
Apart from an aesthetic aspect of balcony shades, it is a solid product with many functions and assembly methods. Quick drying and the all-weather resistant screen gives you guaranty of usefulness also ensures lifelong durability. PVC strips are suitable for metal fences and fastening clips provide you with easy assembly system. Creating a solid, cost-efficient shelter in your garden or balcony was never so easy.